Video Games, a Single Mom, and "Brilliant Assholes": How this CTO Became a Successful Tech (and Diversity) Leader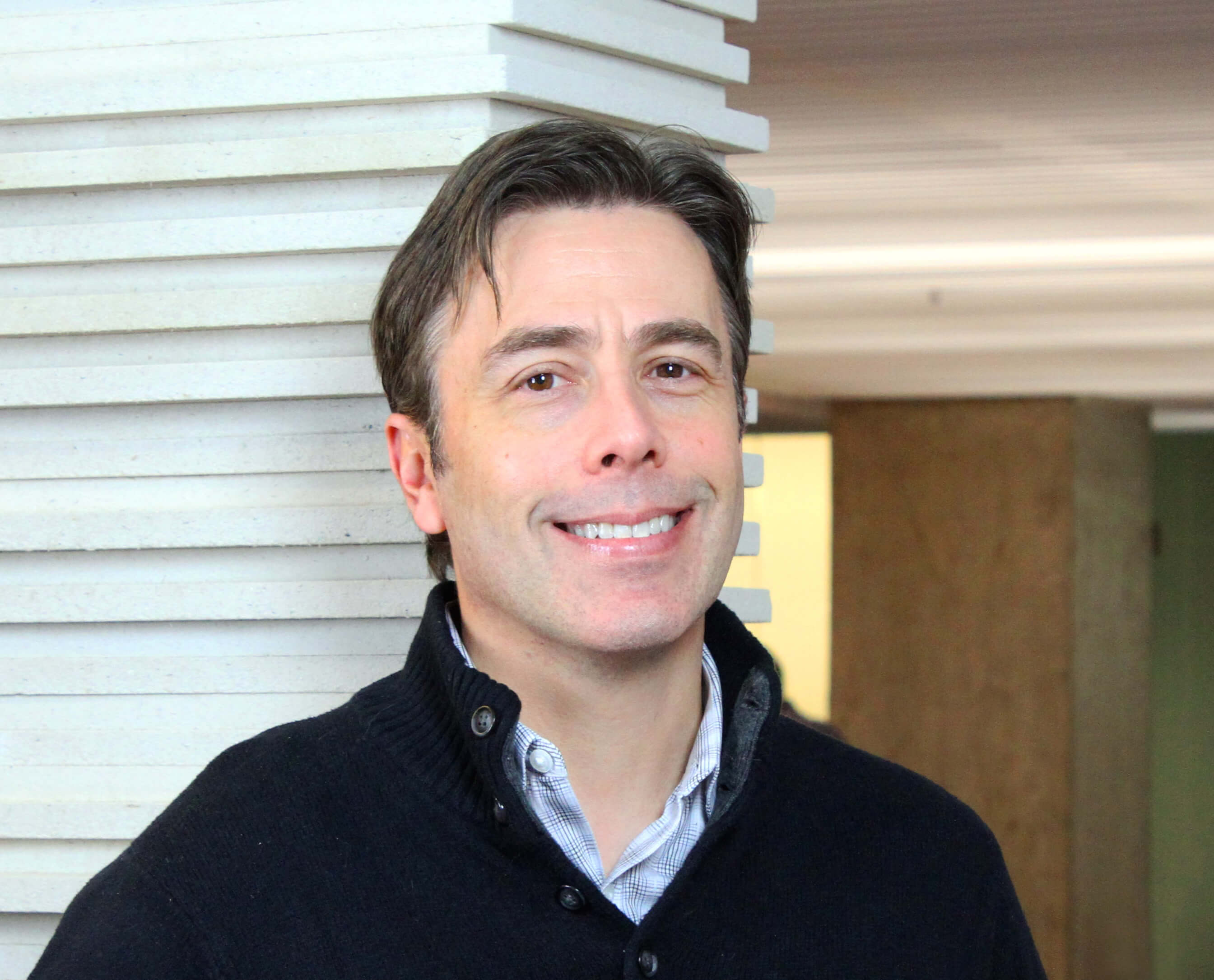 Get to know John
John Higginson is the CTO at Enova, a large publicly-traded Chicago FinTech company that's extended over $20B in credit to customers worldwide. At Enova, John is responsible for driving the company's technology strategy to leverage advanced digital experiences and data science to deliver on its mission to help hard-working people access fast, trustworthy credit. Prior to Enova, John served as the CTO for FTD, Wheels, and Applied Systems. John is a frequent writer and speaker on technology, leadership, and DEI. His work has been featured in Forbes, DisruptHR, and the Chicago Women in Tech Conference. Beyond his work at Enova, John serves on the board of the Illinois Technology Association and is a member, investor, and advisor with HPA.
We sat down with John to learn more about his approach to his work, his advice for entrepreneurs, and the legacy he wants to leave.
What is the most valuable lesson you've learned as an entrepreneur?
Having the right team is absolutely everything. Plans and strategies change; markets evolve. The one thing that separates successful startups from failures is the commitment of and collaboration within the team. In my current role and in advising companies, I focus far more on hiring and people development than tech. In 10 years, the success of your company won't turn on whether you chose Scala or Go, Azure or AWS. Rather, it will matter a lot that you chose the right people.
Some of that lesson was learned the hard way when I was a new manager (having moved up from being a software engineer). Our company had been a small team that had a lot of spirited arguments. There were people who didn't want to hear others' ideas and, frankly, weren't team players. There were also people who were aggressive and detrimental to the team culture. There were people who would look at someone's work and say that someone's code was "stupid," that the coder was "worthless," and so on. That person was tolerated on the team for a while because he was brilliant. It's the classic "brilliant asshole" problem.
When I later had to run that team as a new manager, having seen the collateral damage that came from a teammate who could only work by themselves, no one wanted to be around, and created a destructive work environment, I made a decision that — although I really wanted smart people on the team — if they couldn't work with others in a respectful way, they had to go.
Fast forward to Enova, we have interview processes that usually filter out people who can't work collaboratively, but sometimes someone slips through. Now when we do team reviews and someone says, "I know we've had problems with person X, but they're really smart," I immediately respond with "Stop right there." It's not worth the damage to keep a person like that in a company's culture.
What inspires you to do what you do?
I'm a builder at heart. From writing my first software (a video game, of course, when I was 12) to developing big online apps. I love the process from that first whiteboard session to seeing the app go live. Computers were the first innovations where you could say "this box has a general purpose." It's not like a bicycle or a car. You can turn this box and the pixels on the screen into anything. You can make music, you can convey pictures to people, create web sites. That's what has always been special to me about computers: If you can master programming languages, you can make a computer do anything. Computing is largely only limited by our imaginations. And, sometimes, Moore's Law.
Going back to the video game I created when I was 12, I was just fascinated by arcade games, playing them, and understanding how they worked. My friend Tom and I were the only ones at our school who had an interest in computers at all. We decided to figure out how the classic Lunar Lander worked. We'd ask, "How did they make this explosion? How do they know when it touched down" and then figure out how to replicate it. This was the first real project I worked on. It has a lot of echoes of things I've done professionally. It involved collaboration; I wasn't in a room by myself. It was a team working together. It was that process of refinement and experimentation. Then when we were done and shared it with our schoolmates who had no interest in programming, they were blown away by what they could do. Seeing that reaction was really special.
The step-by-step process of building something useful for users and seeing its positive impact is what keeps me doing what I do.
What advice do you have for someone who is looking to raise money from investors or start a company?
First, do your best to not need to raise money. It sounds counterintuitive, but the best time to raise money is when you have a decent runway on your burn rate, when you have sales and income. It's a more level playing field, and you have the freedom to make longer-term decisions if you're not raising money to make next month's expenses.
When it comes to starting a company, I'll borrow from the Nike tagline: "Just do it." If you have an idea that you're really passionate about and a product that you personally want to see in the world, you should find like-minded people and create it. You may fail (and I've been a part of both failing products and a failed startup), but nothing special comes without risk. If you scrape your knees, get up, dust off, and try again.
John, you're involved in tech DEI initiatives; what drives that?
I am an only child and was raised by a single mother. She was an important role model for me. She worked for almost my entire life, working her way up to become the General Manager of a fine-dining restaurant. I worked for her there for about five years, and I had the chance to see how she led, resolved conflict, and nurtured people.
The managerial lessons were great, but it also gave me a chance to see women in leadership, which was something you didn't see much in the 80s — and for sure not in the restaurant industry. On one hand, I grew up with a very different experience of "Yes, women work and are leaders and executives." My friends, however, had very different experiences; men worked and women stayed at home.
Even though my mom never would have complained about it, she had to endure a lot. I remember one time when a foreign customer's credit card was declined. She told him that although his card was likely valid, the credit card company wasn't approving the charge and he had to pay another way. The man turned to the male maître d' standing next to her and told him to "Just fix this for me". The maître d' looked at the man and smiled, saying "I work for her."
It's something I carried into my first role as a manager. I was lucky to work with someone in the `90s who was incredibly talented and a natural leader. But she never raised her hand to run a team or project though so I finally asked her one day why she doesn't lean in to doing these things that she's really good at. She said she wasn't sure she could do it. It probably didn't help that every other manager at that level was male. I told that everyone — me included — feels unready at times and for her to just take a chance. Years later, she wound up becoming a VP and led a team of 100+ people. It was all her — I just nudged her and gave her safety net.
Stories like these are why I'm so passionate about women getting into the tech industry and helping them advance. Good leaders don't all look a certain way, something I learned firsthand at the age of four. I've given talks at local events about women in tech, and whenever I do, I say that if you're having trouble convincing your executive team to lean in, I'll clear my calendar to be there and twist their arms. When I'm at the end of my career, I want to look back and see a tech industry that isn't all dudes and that instead has a makeup that reflects the world outside.
You do a lot for the community and industry; how do you recharge after a long day?
I have two dogs, so a lot of winding down is taking them for a long walk. I'm lucky to live close to Lake Michigan, so we head down to the trail there and listen to the waves come in.