Lessons Learned from the 20th Annual New Venture Challenge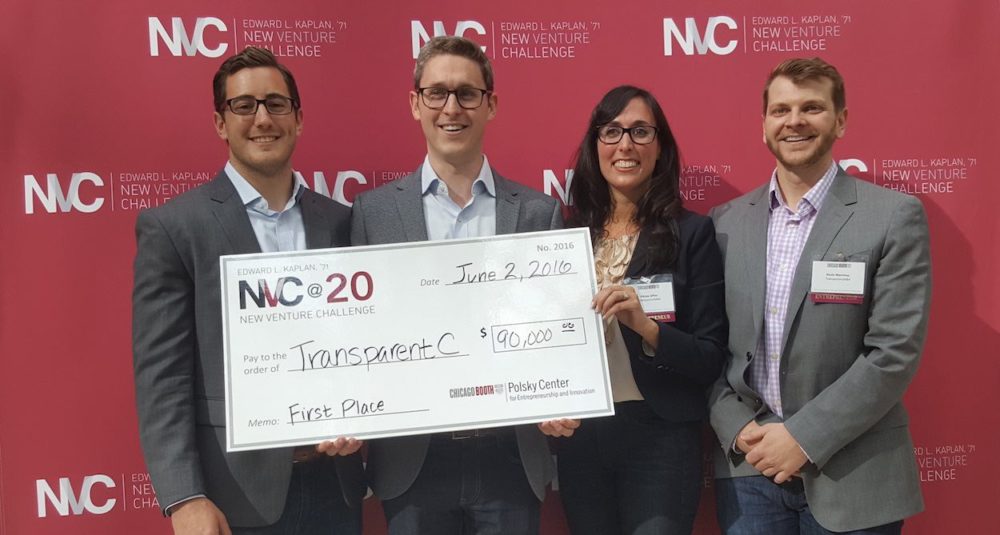 For the last ten years, Hyde Park Angels has been an active partner of the New Venture Challenge, the Polsky Center for Entrepreneurship and Innovation and the University of Chicago. Our members and Managing Directors have served as judges, mentors, and instructors for the New Venture Challenge, and we have invested in winners and finalists like Simple Mills, Base, and InContext Solutions. Yesterday, we were proud to participate and judge in the 20th Annual New Venture Challenge and celebrate its landmark achievements, as well as judge its ten competing companies.
Originally launched in 1996, the New Venture Challenge has fostered over 800 startups that have received $434M in funding and generated $3.7B in exits and mergers. The program has been wildly successful, with major exits like Braintree (sold to eBay for $800M) and Grubhub (IPO'd at a $2.7B market value).

Yesterday's finalists illustrated how the challenge has grown to be the number one university accelerator in the country; not only was every competitor a real business with market traction even at these early stages, but each had been coached, advised, and mentored to produce material results on the growth of their businesses. Ultimately, TransparentCareer, a company focused on providing workers with better career opportunities through data analysis, took home first place, with a high-efficiency toilet manufacturer, Coronado Conservation, taking second.
Though only a select few of the ten companies that presented took home top prizes, we were nevertheless impressed with every presenter. We noted the strengths of the program in their pitches, especially what information they chose to highlight and how they had gone about growing their businesses in the last month. In particular, we found the NVC had taught each presenter three key ideas that we look for in investable companies.
The Value Proposition is Everything
Within the first two minutes of every presentation, the companies clearly articulated the problem, the solution, and the value they were creating for the end customer. Whether the value was truly there or not was the main concern of the judges, but remarkably, in each case, it was clear what the presenters thought the value was and how they were creating it.
At Hyde Park Angels, we believe value creation is the foundation for successful startups, and we look for companies that demonstrate a compelling value proposition capable of solving a real problem for key decision-markers and changing their behavior.
Unit Economics Matter
Every single company broke down their unit economics and demonstrated a thorough understanding of their cost of customer acquisition, operating costs, and revenue streams. When we look at financials, we are looking on whether a company's economics actually make business sense and are sustainable.
Every Successful Business Starts with the Customer
These companies were schooled in the lean startup methodology and had not only talked to dozens if not hundreds of potential customers, but had built their businesses and their presentations around a thorough understanding of their ideal customers and their demands. There is no value if the company doesn't solve a problem for its target customer, and it is essential that entrepreneurs understand and respond to this key idea.
Photo via ChicagoInno.