11 Under-The-Radar Chicago VCs You Should Know About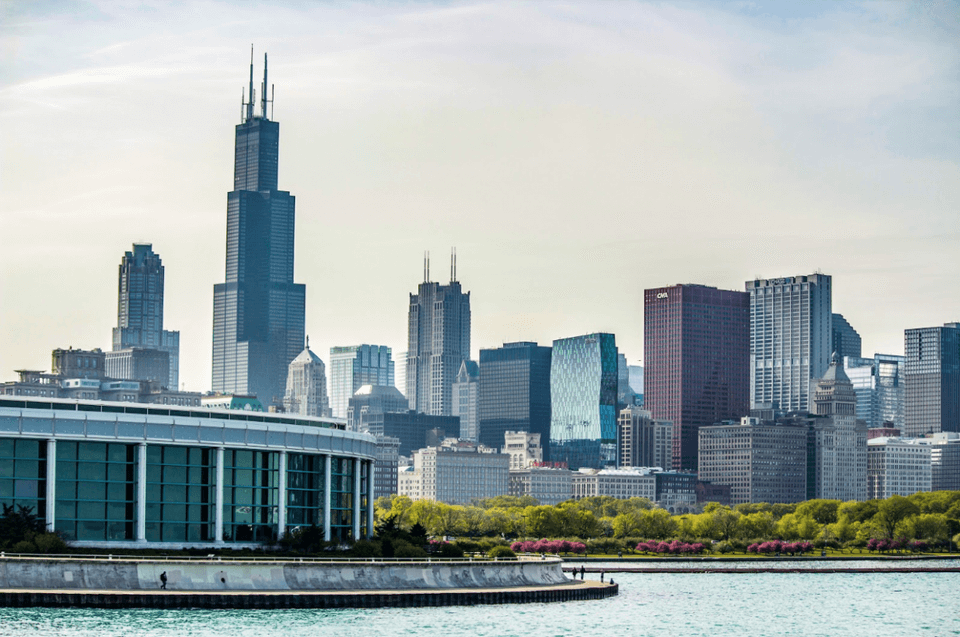 In my most-recent Forbes article, I shared about 12 Chicago-based VCs that are behind hot startups both within our region, like G2 Crowd, and beyond, like SpaceX. These firms tend to get a lot of buzz and make national headlines, but they are far from being the only venture investors in Chicago that fuel entrepreneurs.
There are a number of firms throughout Chicago that operate more under-the-radar while producing impressive returns to LPs, supporting exciting companies, and garnering the respect and recognition of their peers. In fact, many of these firms are setting an important standard for venture success by putting women at the forefront of their organizations. And while these Chicago-based firms may not be household names (yet), entrepreneurs and venture peers across the globe certainly know them well. In the interest of highlighting their remarkable work, here are 11 "under-the-radar" Chicago venture firms that drive both investor and entrepreneur excellence worldwide.
Adams Street Partners
Kicking off our list is Adams Street Partners. With more than $36 billion in assets under management for more than 400 pension plans, endowments, and other institutional investors, Adams Street is primarily known as a premier fund of funds. However, Adams Street is also in the growth equity business. Just last month, Adams Street led a $75 million Series E in London's GoCardless, a local payment solution for global businesses, and the firm participated in a $43 million Series C round in PerimeterX, an Israeli-based cybersecurity startup. Earlier this year, their portfolio company TrendKite, which provides digital PR software solutions, was acquired by Cision, the leading provider of tools for marketing communications professionals around the world. The firm's activity in both investments and exits this year alone signals its success in the VC world.
ARCH Venture Partners
Also receiving recognition in the VC world is ARCH Venture Partners. Just last month, the firm was named the 2019 Venture Firm of the Year Award by the National Venture Capital Association (NVCA).This NVCA honor is awarded to firms that foster entrepreneurial innovation and advance technology, and ARCH has certainly earned that distinction with portfolio companies like Seattle-based Juno Therapeutics. A cancer-fighting biotech company, Juno went public in 2014 and then in 2018 was acquired by Celgene for $9 billion. ARCH's momentum is still strong; just this week, the firm led a $68 million Series B round in Boston-based Karuna Pharmaceuticals.
Baird Capital
Another firm that invests with an eye toward healthcare is globally-reaching firm Baird Capital. Baird has been a consistent investor across a host of industries, including technology, industrial solutions, and healthcare. One of the firm's most recent investments was in Boston's GreenLight Biosciences. GreenLight's proprietary cell-free bio-production platform produces RNA-based solutions for agriculture and pharmaceutical applications. Baird participated in the startup's $53 million Series C earlier this year.
Energize Ventures
Focusing on digital solutions that drive affordability, reliability, and security in the energy industry is woman-led firm Energize Ventures. The firm raised a $165 million fund last fall and has already made eight investments — three of those in 2019 alone. The startups Energize has empowered this year include Aurora Solar, the top software platform for distributed solar energy; Zededa, the leader in edge virtualization software; and Jupiter Intelligence, a provider of predictive data and analytics for climate risk. Energize led each company's rounds, $20 million, $16 million, and $23 million, respectively.
Energy Foundry
Another energy-focused venture firm with a powerful woman Managing Director who is infusing capital into startups is Energy Foundry. Earlier this year, the firm led a $5.5 million Series A investment in NanoGraf Technologies, which makes longer lasting and faster charging batteries. Last November, Energy led a $9 million Series B in FLEx Lighting, which creates mobile device displays that use significantly less energy than what are used currently.
First Analysis
Boasting a 30+ year history with nearly $800 million deployed, one of the longest-standing venture firms in Chicago is First Analysis. First Analysis closed its 13th fund last summer, with $91 million of committed capital. The firm invests in environmental technology, healthcare, and software companies, such as Chrome River. Chrome River is an expense and invoice automation software company that streamlines organizations' accounts payable processes. Just this month, the company merged with Certify in a transaction valued at over $1 billion.
Impact Engine
Another important Chicago player that recently received recognition by its venture peers is Impact Engine, a women-led impact investing fund that focuses on driving both financial and social returns. Last month, the firm was named to the global ImpactAssets50 list, which is an annual showcase of the impact firms that are investing in meaningful ways. One of Impact Engine's most recent investments is CancerIQ, a startup that helps people identify and build health plans around their cancer risks.
Method Capital
Next on this list is the only firm that focuses primarily on the Midwest, Method Capital. Investing in the technology sector, the firm has seen two recent, successful exits by companies based here in Chicago. One was CityBase, a payment, analytics, and communication platform for cities and utility companies that was acquired last year by GTY Technology Holdings. The other recent exit was HighGround, an employee engagement and development platform that was acquired by YouEarnedIt, a Vista Equity portfolio company.
MK Capital
With offices in both Chicago and Ann Arbor, MK Capital invests nationally. Boasting a 25-year history of steady investments, MK primarily focuses on software and cloud service companies that are working to usher in the digital economy, such as high growth portfolio companies Llamasoft and Zefr. MK led both companies' Series A rounds. While the firm infuses capital across the country, the partners fund great Chicago startups like Lightstream, which closed an $8 million round last month.
Sandbox
A venture firm that started in healthcare but has been steadily expanding is Sandbox Industries. The firm has three venture arms, including Blue Cross Blue Shield Venture Partners, its original healthcare focus; Sandbox Insurtech Ventures, an InsureTech fund focused on helping people obtain better insurance coverage; and Cultivian Sandbox, a food and agriculture technology arm investing in improved industry sustainability. Just this month, Cultivian closed its third venture capital fund.
Tensility Venture Partners
The final firm on our list is Tensility Venture Partners, which is a seed and early-stage venture capital firm focused on AI-enabled enterprise software companies. Some of their key investment themes are cybersecurity, healthcare, and profit-optimization across industries where AI can significantly innovate and disrupt. The founding partners have invested in over 30 data-intensive startups and have seen two unicorn exits, including DocuSign and Duo Security. A Tensility portfolio company driving toward unicorn status is Anokiwave, a startup whose technology is playing a significant role in transitioning mobile consumers to 5G.
With steady investment hands across a wide variety of regions and industries, these Chicago-based firms are key players in supporting entrepreneurs worldwide. Although they may not constantly be in the Chicago venture limelight, they certainly brighten the paths of the entrepreneurs they serve, making it easier for them to find success. And they do all of this while making the venture community stronger, driving positive investment outcomes and with more women in the front seat.
Even better is the fact that these progressive and successful Chicago-based firms are not alone. There are many active angel investors, corporate VC firms, micro-VCs, and specialty sector VCs that are all driving innovation and contributing to the city's strong venture capital ecosystem. I'll feature many of them in future articles. While I can't cover them all, you can learn about all of Chicago's most active venture investors in PitchBook's 2018 Chicago VC Ecosystem Report. Spoiler alert: Chicago's investors are driving some of the best investment multiples in the country.
Originally featured in Forbes.