12 Chicago VCs You Should Know About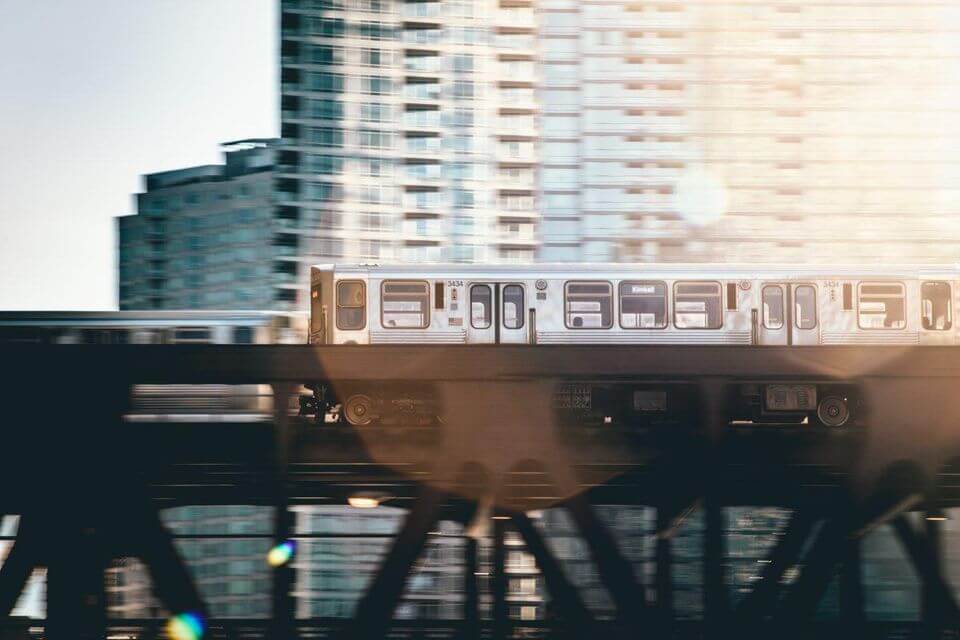 Chicago is quietly becoming a hotbed of venture capital that fuels technology startups — not just in Chicago but across the country and in a wide range of industries. For example, did you know that Calm, SpaceX, and Coinbase all received funding from Chicago VCs? There are dozens of top VCs in the area that anyone in the startup world should know about, especially those in healthcare, marketplaces, and logistics.
To give you a taste of why these VCs and their startups matter — not just in Chicago but to innovators and investors from coast to coast — here's my overview of some of the region's key VC players and an example deal from each of their portfolios. It's important to note that there are several other under-the-radar Chicago VC firms as well, and I'll cover them in the second part of this two-part series on VCs of Chicago.
7wire Ventures
A venture firm focused on healthcare, 7wire Ventures has a unicorn in its sights. Livongo Health, which received an $800 million valuation last April, combines data science with behavioral signals to help patients see a positive clinical impact on their chronic health conditions. Founded by Glen Tullman, the former CEO of Allscripts and Managing Partner at 7wire, the startup has a wealth of expertise in not only healthcare but in how to fuel startups to positive exits.
Chicago Ventures
Also creeping toward unicorn status is G2 Crowd, a very high-profile investment for Chicago Ventures. G2 Crowd closed a $55 million Series C last year to help expand the company worldwide. An enterprise software marketplace, the startup is a smart bet for Chicago Ventures. G2 Crowd has dual headquarters, one in the Bay Area, close to top tech talent and venture capitalists, and one in Chicago, close to a huge swath of Fortune 500 companies that can use G2 Crowd to evaluate software. Moreover, the company's co-founder and CEO Godard Abel has ushered startups to positive exits before.
HPA
Another investment in a repeat entrepreneur is HPA's backing of Catalytic. Like G2 Crowd's Godard Abel and Livongo's Glen Tullman, Catalytic CEO Sean Chou previously helped lead Fieldglass to a $1 billion exit. Catalytic develops people-friendly automation software that frees up humans from working on mundane processes to instead focus on value-add business contributions. Its recent $30 million Series B led by Intel and previous backers like NEA will allow the company to expand globally.
Hyde Park Venture Partners
Hyde Park Venture Partners has made some strong bets in Chicago's logistics industry, most recently with FourKites. Just last month, the company closed a $50 million Series C round. HPVP was an early believer in FourKites and the company's ability to achieve its aggressive growth plans. Moreover, FourKites is one of several Midwest-based startups that have received substantial dollars to innovate in the logistics industry.
Jump Capital
Jump Capital, which invests in a wide range of sectors including enterprise infrastructure and FinTech, kicked off the new year strong by co-leading a $20 million Series C investment in EdTech startup BenchPrep. A platform that allows educators and training program providers to create more engaging learning environments for students, BenchPrep is based in Chicago but also received strong support from coastal investors.
Lightbank
Founded by Groupon co-founders Eric Lefkofsky and Brad Keywell (who's also the CEO of Uptake), Lightbank continued to back Tempus. Lefkofsky is the CEO of Tempus, a unicorn that  raised a $110 million Series E round last year and is now valued at $2 billion. The Chicago-based healthcare tech startup uses genomic sequencing technology to more successfully battle cancer and will use its new funding to expand to additional illnesses.
Listen Ventures
Also in the healthcare space, Listen Ventures was an early investor of Calm, an app that provides its users meditation techniques that increase mindfulness and help put a focus on mental health. Based in San Francisco, Calm is focused on leveraging technology to make the world healthier and happier. The startup, which reached unicorn status in its latest round announced last month, is a perfect match for Listen, which focuses on consumer products and goods that have a strong focus on branding.
MATH Venture Partners
In a similar "peace of mind" play, MATH Venture Partners recently backed IoT startup Jiobit. Jiobit allows parents to monitor their children's — and pets' — locations with a small tracking device and corresponding mobile app. A Chicago-based startup, Jiobit took on $6.5 million of new funding in November of last year.
OCA Ventures
Our last notable investment in the healthcare category is OCA Ventures' backing of Regroup. Regroup is an integrated telehealth and telepsychiatry startup that is innovating to democratize mental healthcare. The company closed a $5.5 million round of funding last summer to make mental healthcare available to people everywhere via video conferencing.
Origin Ventures
Shifting gears entirely, Origin Ventures invested in social media marketplace startup Cameo last year. Cameo allows users to purchase personalized shoutout videos from their favorite musicians, actors, athletes, and influencers. While Cameo is one of Chicago's sweetheart startups, the nature of its platform ensures that it has strong connections (including an office) in Los Angeles.
Pritzker Group Venture Capital
Chicago is among the top financial markets, so it's no surprise that Pritzker Group Venture Capital, one of the city's most active investors, would be keen on backing a top cryptocurrency startup, Coinbase. Coinbase, a San Francisco-based unicorn that trades digital currency, also opened a Chicago office, where it can grow a technology team in the heart of a strong financial market.
Valor Equity Partners
Finally, we have Valor Equity Partners, which led a $23 million Series C round in San Francisco-based Mode Analytics earlier in February. Mode allows those who rely heavily on data to easily collect, analyze, and share that data through a connected platform. Valor Equity Partners has invested heavily on the coasts, including in well-known, high-tech companies like Tesla and SpaceX.
These notable investments by some of Chicago's top venture firms highlight the city's deep strengths, such as healthcare, as well as its broad reach. It's a strong sign of Chicago's growing strength that a lot of our capital is being put to work in our own ecosystem and has reached the point of being able to strengthen Bay Area companies as well.
Note: Several of the companies associated with each venture capital firm have received investment from other firms on the list as well. For example, HPA invested in FourKites and Regroup as well.
Originally featured in Forbes.