20 Top Innovators Building The Chicago Crypto And Web3 Ecosystem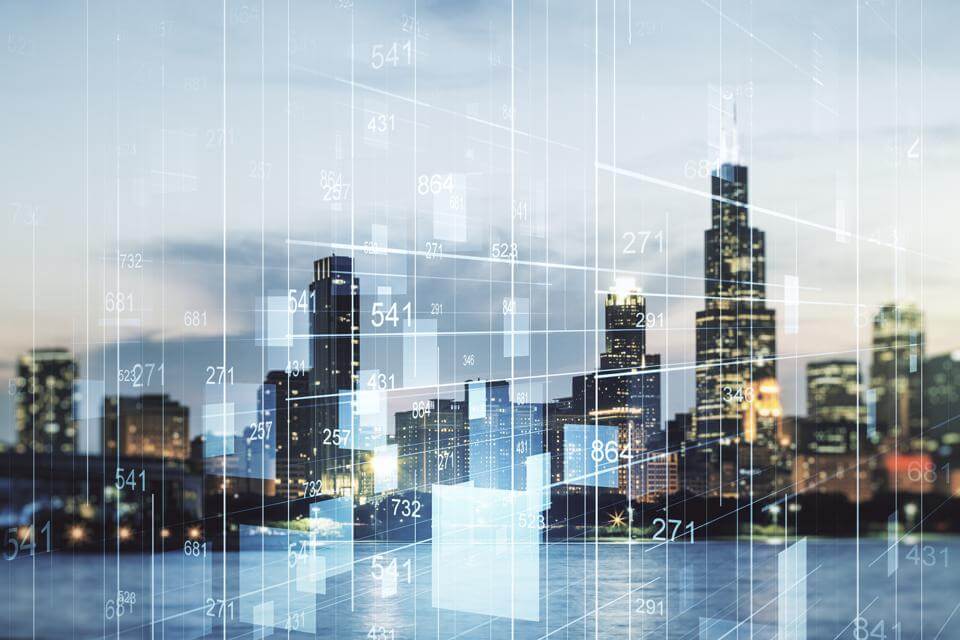 From NFTs to token sales and memes, there is no shortage of hype around crypto. Beneath this noise, though, Chicago has been hard at work creating a premier crypto and Web3 ecosystem driven by purposeful public and private leadership. Building on the momentum of being recognized as one of the country's leading innovation hubs last year, Chicago is uniting the Midwest as the gateway to some of the world's most cutting-edge innovation in this sector.
In addition to homegrown talent, many crypto companies have chosen to locate significant parts of their teams in the Windy City. Chicago is home to over 70+ crypto and Web3 industry innovators, such as Galaxy, Gemini, Stripe, PayPal, and most recently, FTX.
Although my firm, HPA, has expertise in this sector and has invested in firms such as Stacked, an investment platform enabling smart crypto investing for everyone, and Glidera, which was acquired by cryptocurrency exchange Kraken, I turned to blockchain expert, Paul Hsu, founder and CEO of Decasonic, and his team to help spotlight some of the top innovators in Chicago.
As is true with any list of this kind, it is impossible to include everyone, so we've tried to provide a cross section of categories to give you an overview of what's happening in the city. We missed many; some notables not included are Zero Hash, Secret Network, Kadena, Decred, Bloq, and bloXroute. However, I will continue to write on the topic, so follow my Forbes column for future stories.
FTX CEO and founder Sam Bankman-Fried (widely known as SBF) and President Brett Harrison launched one of the leading cryptocurrency exchanges with the goal of building a system "by traders, for traders" in mind. SBF's altruistic, hyper-growth focus has led the team to launch FTX Ventures, a $2B venture fund, in Q1 2022, giving the firm tremendous investment flexibility when tapping into the crypto start-up market. It's no wonder that the fastest scaling exchange out there has decided to set up shop in Chicago, the firm announced yesterday it has opened its new FTX US headquarters in Fulton Market.
Derivatives Exchanges: Cboe Global Markets
Cboe and their leaders—Chairman of the Board, President, and CEO Ed Tilly and Executive Vice President and COO Chris Isaacson—have made quite an impact on the Chicagoland area with their ability to influence every aspect of the trading experience. From market data generation to advocating for fair, efficient, and trusted markets, this caliber enables the team at Cboe to define the markets of tomorrow. The group also heads a community engagement program called Cboe Empowers, which supports underserved youth in the global communities where Cboe associates live and work, including their hometown of Chicago.
Trading Firms: Jump Crypto
Positioning themselves as builders, the cryptocurrency division of established trading firm Jump Trading Group has stepped into the spotlight as Jump Crypto. As president, Kanav Kariya has propelled this arm of the company, which started as an intern project in 2015, into the successful innovation vehicle it is today. Collaboration is at the forefront of their operation philosophy, which is why they're among the best in Web3 in Chicago.
Market Makers: Cumberland
Having been at the forefront of cryptoassets trading since 2014, DRW's crypto subsidiary, Cumberland, is one of the leading liquidity providers in the industry. Don Wilson, founder and CEO of DRW, recently partnered with University of Chicago to develop Climate Vault, a markets-based solution to reducing carbon emissions. Leveraging this approach, DRW is a carbon-neutral trading firm as of 2020, adding increased value to scaling the local Web3 ecosystem responsibly.
Capital Providers
Investment DAO: Alliance DAO
A passionate mission to democratize the Web3 space drives this decentralized group. Alliance DAO, composed of over 150 companies and 400+ individuals, provides services including liquidity, trading, and integrations to Web3 start-ups. Their goal: 1B Web3 users by 2025.
Early Stage Web3 Native Venture Capital: Decasonic
Decasonic is an early stage Web3 native venture fund founded by industry thought leader (and contributor to this article) Paul Hsu with an investment thesis around building blockchain innovation for the billions. Building, believing, and investing in blockchain since 2013, Paul—along with venture partner Allister Lam, venture associate Alejandro Ballesteros, and community manager Cami Darling—collectively focus on pursuing outlier outcomes with the philosophy of innovation for the better. Decasonic is hiring for 65+ jobs across their ecosystem, many of which are located in Chicago.
NFT Fund: Sfermion
Metaverse native investment firm Sfermion breaks down their firm into two vehicles: Direct NFT Investments and Metaverse Infrastructure. With the belief that non-fungible tokens enable the formation of the metaverse, the team plans to capitalize on the outpouring of innovation and resources flowing into the NFT ecosystem.
Multistage Crypto: BH Digital
Brevan Howard's inaugural crypto strategy, BH Digital, seeks to invest 1.5% of its top hedge-fund budget in digital assets. CEO of Brevan Howard, Aron Landy, has demonstrated the firm's commitment by rapidly expanding the platform and offering cryptocurrencies and other digital assets. Chicago-based investors helping to enact this mission locally include Colleen Sullivan and Peter Johnson.
Innovative Companies
University Spinout: CoinFX
CoinFX is a registered money services business that facilitates stablecoin minting in 130 local currencies backed by USDC and USDP. CoinFX's "Pay to Earn" tech monetizes foreign exchange slippage to create FX savings and rewards for payments by consumers and businesses moving money across borders.
Midstage Private Company: CoinFlip
The leader of the top-ranked cryptocurrency company on Inc. 5000's 2021 list, CoinFlip CEO and co-founder Ben Weiss is a pioneer in the Chicago DeFi ecosystem. Recently securing a new 44,000-square-foot headquarters in what was the former Chicago post office, CoinFlip has become the largest crypto headquartered in the city. They work to increase accessibility to cryptocurrency nationwide, with 2,700 crypto ATMs across 47 states.
Token Project: Solana
Chicago also includes Solana, a layer 1 blockchain crypto computing platform with the objective of achieving high transaction speeds without sacrificing decentralization. Their team of core developers based in a "hacker house" near Fulton Market regularly collaborates with their ecosystem to build future innovations. Solana co-founder Anatoly Yakovenko attended the University of Illinois at Urbana-Champaign for his undergraduate degree.
Token Project: Hxro
With decades of experience in traditional financial market trading between co-founders Dan Gunsberg and Rob Levy, who were also early investors in digital assets, Hxro Network is a primitive layer solution for powering decentralized onchain liquidity, risk and settlement for trading and other financial applications worldwide. The project boasts investment and involvement from some of the worlds most active trading firms including Susquehanna, Alameda Research and Chicago-based firms Jump Trading and Chicago Trading Company (CTC).
Service Providers
Recruiter: Objective Paradigm
Operating in the digital assets and blockchain technology space poses a unique set of challenges for many firms needing to hire top talent. Objective Paradigm (OP) has spent more than two decades recruiting top technical talent for trading, fintech, and high growth firms which has well positioned them to be a leader in this area. OP's crypto practice, led by Evan Pollock and Alex Nadeau, has invested heavily in training their key recruiters and support personnel on the nuances associated with the market. From regulatory concerns to user acquisition, the firm is in a great position to surface the best talent for crypto and Web3 companies.
Corporate Real Estate: CBRE
With Brad Serot and Tony Coglianese leading CBRE Chicago tech and digital media practice group, the team has introduced approximately 120,000 square feet of real estate to Chicago-based crypto and Web3 native companies over the last twelve months, adding about 600 jobs collectively to the city's market between Stripe, Gemini, and CoinFlip, the largest crypto headquartered in Chicago.
Legal: Croke Fairchild Morgan & Beres
Croke Fairchild Morgan & Beres is a boutique corporate law firm in Chicago with partners specializing in the practice areas of cryptocurrency, digital assets, and Web3, like Michael Frisch, who currently serves as the chair of the public policy and regulatory committee of the Global Digital Asset and Cryptocurrency Association.
Public and Nonprofit Sectors
University: UIUC
Ranked in the top five nationally in overall blockchain by Coindesk, The University of Illinois at Urbana-Champaign is a top university for blockchain education, offering a variety of courses around blockchain and cryptocurrencies. Students also have many opportunities to get involved, such as the Cryptocurrency and Decentralized Finance Club.
State Representative: Margaret Croke
Margaret Croke is a member of the Illinois House from the 12th District and remains a staunch supporter of expanding accessibility to cryptocurrency and digital assets in Illinois.
Economic Development Organization: World Business Chicago
World Business Chicago is the official economic development organization for the city of Chicago. They sponsor a variety of local programs that help build the crypto and Web3 ecosystem, including the Chicago Venture Summit and ThinkChicago, a talent recruitment program.
Private-Public Partnership: P33
P33 is a purposeful and collaborative effort led by Chicago business and tech leaders across the private and public sectors to build Chicago's recognition as a tier-1 tech hub, which includes the community of innovators in crypto and Web3. The impact has been significant as highlighted in their recent Velocity Report.
Association: Global Digital Asset and Cryptocurrency Association
The emergence of digital assets, cryptocurrencies, and their underlying blockchain technology is rapidly transforming the global monetary system. To better facilitate this transformation, the Global Digital Asset & Cryptocurrency Association (Global DCA) was established to guide the evolution of this new technology within a regulatory framework designed to build public trust, foster market integrity, and maximize economic opportunity for all participants. By devising standards and consensus-based solutions, the Global DCA will address the major challenges facing the digital asset and cryptocurrency industry.
Density of capital and ideas drive innovation. Robust ecosystems involve key leaders across different domains, and in a Web3 world of increasing interconnectedness, geographic proximity and idea density like we see in Chicago will further fuel this flywheel of innovation. What's clear from this list is that Chicago is quickly becoming a leading hub for crypto and Web3 innovations, and that status will likely solidify over the coming decade as Chicago's status grows and more innovators set down roots in the region.
Originally featured in Forbes.