Why This Executive Challenges Startups to Get Engineers in Front of Customers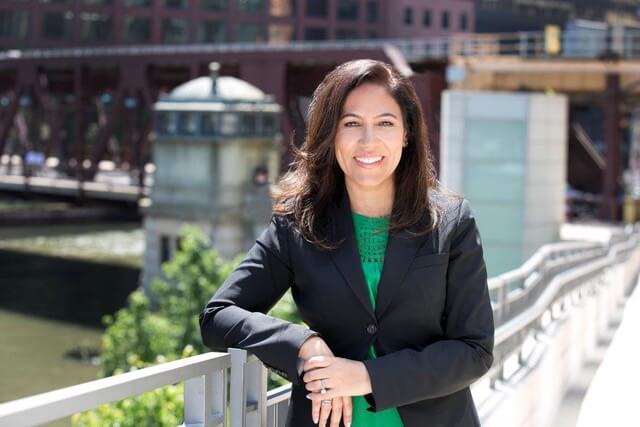 Getting to know Anjoo
Anjoo Rai-Marchant served as the COO at HighGround, which was acquired last year by YouEarnedIt. With her combination of business and technical acumen, she currently advises companies and entrepreneurs in addition to serving as an independent board member of SciArt Software, a company focused on generative design. With over 20 years of multi-disciplinary experience in companies such as EY, Macromedia (now Adobe), and Barclays Capital, Anjoo's mission is to build best-in-class products for the enterprise market.
We sat down for a conversation with Anjoo to hear about the lessons she's learned in scaling companies, what she sees in market, and what advice she has for entrepreneurs.
What is the most valuable lesson you've learned as an entrepreneur?
Stay focused. And by "focus," I mean "product focus" first and foremost. When you talk to a lot of people with different points of view, it's really easy to get excited about all of the different paths that your product can go down. You have to stay disciplined — both on the range of products you're offering as well as the various use cases you want to tackle. It's better to build one thing that is really useful, has a high degree of traction, and gets your customers excited before branching out into other features. If you build too big, it becomes much harder to pivot and change. This is why it's so important to avoid falling into the trap of trying 1,000 different shotgun approaches and seeing what sticks.
I should also note that I am passionate about getting feedback from customers and then parsing that feedback. Don't simply trust customers' words at face value. Watch them actually use your product, see where they hesitate, see where their faces light up. Understand their friction and value points.
As someone who oversaw both customer and engineering teams, how do you think about their respective relationships with customers?
Companies should never lose sight of their customer. It's very obvious, but sometimes it gets lost in the day-to-day life of a startup. Everyone in the organization needs to have access to the customer — including engineering teams. We have a tendency to shield our technical resources, but I believe that the more interaction engineers have with customers, the more empowered they are to actually build products that customers value. This level of interaction also builds teamwork and empathy internally (as well as externally) between the sales/customer organization and the technical teams. A sales person may better understand why a feature is harder to build than they thought, and an engineer can better feel the pressures that sales is under. It helps to create a culture where everyone is working together toward a common goal. This is definitely easier said than done; companies have to find a balance in how to make this work for them, given the pressure to deliver code. Nevertheless, it's critically-important that they create a strategy around this concept.
What inspires you?
I like to build, and I like to build things that create value. As I reflect back on my career, where I've really gotten excited about my work was when I could see how it added meaningful value to a person's life, my company, a social cause, or a company whose board I sit on. It's invigorating when you know you're contributing to others' lives and success.
What's an interesting trend you see in tech right now?
In addition to the common technical industry trends like artificial intelligence and machine learning, I'm excited about the trend of trying to bring more diversity into organizations. It's not fully successful in execution yet, but I'm encouraged by seeing companies recognize the value of moving in this direction. It's the first step.
What advice do you have for someone who is looking to raise money from investors or start a company?
Showing traction is critical, of course, but it needs to be clear how you're going to add value in the space you're going after. Traction can but doesn't always equate to revenue, so you need to show how the work you're doing creates value in the lives of your customers. Can you show external validation for your product and product-market fit?
How do you recharge?
I love to spend time with family and friends — whether it's hanging out on my deck and having a glass of wine, trying a new restaurant, or getting my nails done with a friend. I'm all about stepping away from work and sharing moments with my friends and family, discussing everything from politics to the latest GOT episode.