Why The Midwest Drives Top Venture Returns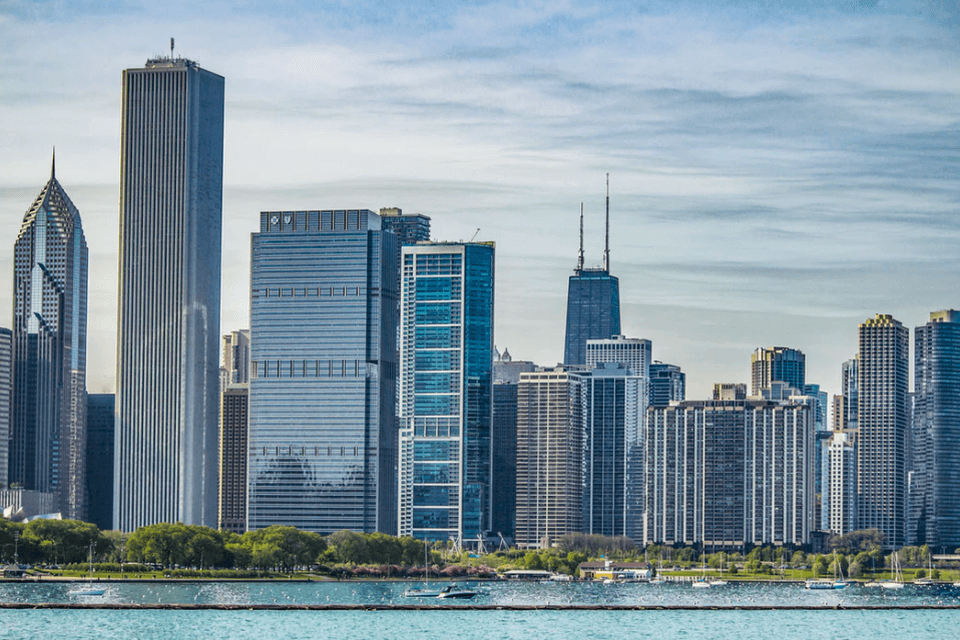 While startup and venture performance in the Bay Area is a valuable datapoint that provides meaningful insights into our industry, I recommend a different strategy for evaluating our respective ecosystems' health. To get an actionable — not to mention less daunting — perspective of our performance, we must look beyond the Bay and across all of the country's innovation communities. My firm HPA recently did this by partnering with PitchBook, Silicon Valley Bank, and CBRE to analyze a broad spectrum of data, which culminated in the development of our 2019 Midwest Startup and Venture Capital Market Analysis. This analysis revealed interesting trends — both nationally and regionally — that tell a much more powerful story about the Midwest's successes than the story we tend to tell ourselves from inside the Bay's shadow.
On a national scale, we're currently experiencing the longest economic bull run since 1945. With investors more awash in capital than ever, firms are sitting on roughly $2 billion that they're ready to deploy to the nation's startups. This stockpile of venture capital exists alongside a noteworthy trend of mixed fundamental performance among startups, however.
Unlike at the start of this decade when more than half of the companies that went public were profitable, none of them were in 2015. As of 2018, less than 10 percent of startups were profitable at the time of their IPO. For many people, this brings back memories of the dot-com boom. With the advent of Software-as-a-Service, I would argue that we are better off than we were a couple of decades ago when site visits were the currency. Nevertheless, startups that cannot demonstrate a clear path to profitability will eventually find themselves in the same situation.
Just as profitability hasn't stopped startups from going public, it hasn't prevented them from earning VCs' confidence, either. Startups are better capitalized than ever, with round sizes more than doubling since the start of this decade. Likewise, pre-money valuations are also increasing. Investors and founders can perceive this in a number of different ways, some positive and others less so. One undeniable fact, however, is that the trend is going up. For this type of growth to be sustainable, startups' fundamentals need to improve as well. Smart investors recognize the economic prudence of finding startups whose performance shows a clear path to profitability, which is why we see them traversing the globe and going on roadshows to find even better investment opportunities.
After evaluating the data in the analysis I mentioned above, I argue that one of the best places for venture capitalists to smartly invest their cash is here in the Midwest. With one of the largest economies in the world, the Midwest provides startups unique access to more than 50 million consumers, a huge swath of Fortune 500 companies that can help startups grow quickly, and strength across a diverse set of industries.
The Midwest startup ecosystem has had consistent success in many of the industries that are poised for continued innovation, including healthcare, cybersecurity, autonomous vehicles, artificial intelligence, insurance, IoT, and more. Startups here can pool resources not only with each other but with industry veterans who are increasingly relying on — and investing in — startups that can help them stay on the cutting edge of innovation.
Moreover, the cost of doing business is less in the Midwest — from rent, to labor, to lower employee turnover. And that lower cost doesn't come with a compromise in quality of talent. The Midwest is home to some of the country's top universities for tech talent, while also offering salaries that go farther than they do elsewhere. For example, a recent Detroit salary study showed that when cost-of-living is factored in, tech employees take home $21,000 more, on average, in salary than they do on the coasts. Add to that the ever-increasing opportunities for career growth and to have a meaningful impact on an ecosystem, and the Midwest becomes all the more compelling for talent acquisition and retention.
When you compare the Midwest ecosystem to other major ecosystems in the country (exempting the Bay Area), the Midwest is more active than both Texas and the Pacific Northwest. Additionally, we're in the same range as Boston, New York, and Los Angeles. Where the Midwest really stands out, however, is in investor returns.
Chicago, the epicenter of the Midwest, consistently outpaces every other ecosystem's multiple on invested capital (MOIC) — including that of the Bay Area. Chicago's median MOIC is 5.6x, whereas the Bay Area's is 4.2x. Seattle's MOIC is 4.8x, LA's is 4.6x, New York's is 4.4x, Boston's is 3.6x, and Austin's is 3.3x.
Part of the reason we see such large multiples in Chicago is because startups in the Midwest begin with the most reasonable valuations in the country. It's not until startups mature and demonstrate strong revenue growth and a clear path to profitability that valuations become comparable to the valuations that the Bay Area sees. And when Midwest startups reach those later stages, top VC firms from around the globe fund them for rapid growth.
The Midwest has seen steadily-increasing venture investment in recent years — from $2.7 billion in 2016 to $3.8 billion in 2017, and then $4.3 billion last year. Some of the notable deals include Minnesota's Bright Health, Illinois' Tempus, and Ohio's Root Insurance. While Chicago is the epicenter of Midwest venture activity, 2018 saw a slight dip in Illinois venture investment and considerable increases in Indiana, Michigan, Ohio, and Wisconsin.
The Midwest also produced several exits in 2018, including a few unicorns. Minnesota saw Ceridian exit for $2.8 billion, Michigan saw Duo Security exit for $2.35 billion, and Illinois saw a $1.257 billion IPO in Cresco Labs. Duo Security was Michigan's first unicorn startup in the last 10 years, and Detroit has already added three moresince then. The Midwest's momentum is steadily building — and not just in top cities like Chicago. The region's cities are supporting each other's growth.
Given the unique state of our nation's economy — especially coupled with the massive amounts of capital that VCs must now deploy — the Midwest may very well be among the best places to invest in early stage companies. The region's consistent growth, talent, resources, and performance make it a remarkable opportunity for investors.