Chicago Unites To Showcase The Midwest Venture Ecosystem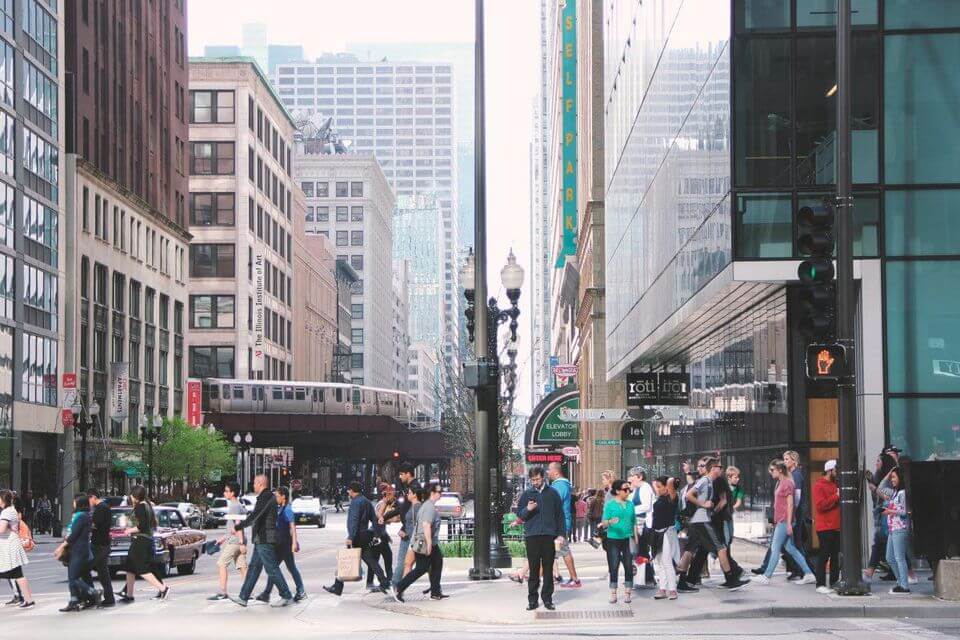 U.S. News recently reported on why Chicago has become a top city for startups and entrepreneurs, highlighting the organization that works to promote the city's technology industry, ChicagoNEXT. On Tuesday, ChicagoNEXT will host its fourth Chicago Venture Summit, the region's flagship VC conference, where VC firms from coast to coast convene with Chicago's top entrepreneurs and community supporters to highlight and nurture the region's strong investment and entrepreneurial activity. Among these community supporters who help to drive entrepreneurial activity is a unique collaboration between startup accelerators and incubators that work in concert to nurture and showcase the region's best and brightest emerging companies.
These accelerators drive innovation across the spectrum of sectors that we see Midwest startups disrupting, such as mHUB, which is an innovation center for advanced manufacturing. Serving entrepreneurs in the healthcare sector is MATTER, where innovators are working together to drive major developments in the healthcare industry. Chicago also boasts the world's #1 business incubator, 1871, and TechNexus, which both support technology startups of different stages. Supporting entrepreneurship in the financial technology sector is FinTank, a global innovation hub that calls Chicago home. The University of Chicago, which ties with Harvard as the #1 business school, is home to Polsky Center for Entrepreneurship and Innovation where student entrepreneurs learn to bridge the gap between knowledge and practice. Companies like Grubhub and Braintree count the Polsky Center as a catalyst to their success. Lastly, food and beverage startup incubator Cleveland Avenue is supporting innovation in the their industry, where successful companies like Beyond Meat have gotten support.
During the summit, all of these accelerators showcase the city's top startups, allowing investors from coast-to-coast to connect with entrepreneurs and source investable deal opportunities in some of the region's hottest sectors. At this year's event, we'll see ClostraBio, which was born from the Polsky Center to help understand and treat food allergies and other immune system diseases.
Not all of these companies are looking to transform the world, however. In the social media sector is startup Cameo, which allows you to purchase a personalized celebrity shoutout video. Also featured in the technology sector is Grubhub co-founder Mike Evans' new startup, Fixer, which is an on-demand handyman service.
Looking to gain even more traction in the region's InsureTech sector are companies like Clearcover, which is disrupting the way people buy insurance. And in the consumer sector, we see companies like Michigan's clothing startup Ash & Erie, which is looking to replicate the successes of similar Midwest startups like TrunkClub.
The conference portion of the summit takes place at Google's Chicago headquarters, where Mayor Rahm Emanuel will provide his perspectives on Chicago's entrepreneurial leadership and the city's future for creating a more diverse and equitable ecosystem. Following the opening remarks are panelists who dive into topics like Midwest VC trends, investing in cryptocurrency, and artificial intelligence / robotic process automation technologies.
Perhaps most importantly, the summit will close with a look ahead at the future of Chicago entrepreneurship and how the city and region's stakeholders can continue to collaborate to foster both startup success and the resources needed to fuel it.
Emerging as one of the strongest ecosystems in the country, the collaboration among Chicago's key players — highlighted by events like the Chicago Venture Summit — positions the region to be a top destination for both the entrepreneurs who look beyond Silicon Valley and the VCs who want to invest in them.
Originally featured in Forbes.