The Top 2018 VC Investment Trends in the Midwest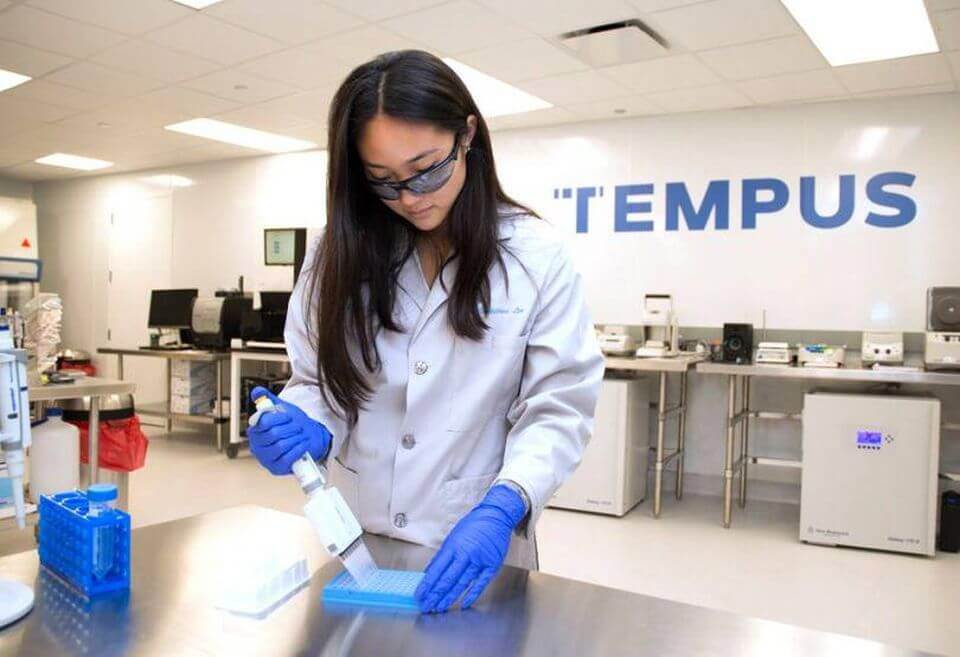 Last week, Chicago-based startup Tempus announced that it raised a $110 million Series E round led by Baillie Gifford. This is the biggest VC round the Midwest has seen so far in 2018, and it prompted me to take a closer look at the other large Midwest VC deals this year and which industries received the most dollars. The pattern that emerged clearly highlights the Midwest's expertise in its longest-standing industries, as well as top venture capital firms' confidence in the Midwest's ability to transform them.
Last year, I wrote about why healthcare startups attracted the most VC dollars in the Midwest, and we see that pattern continue in 2018. Of the biggest Midwest VC deals so far in 2018, the majority of them have been in the healthcare sector. While Tempus' announcement yesterday is certainly an example of that, the startup also raised an $80 million Series D round in March (led by T. Rowe Price). Tempus is not the only healthcare startup gaining traction, however. Minneapolis-based Relievant raised a $58 million Series E led by Switzerland's Endeavour Vision to drive the commercialization of its procedure to relieve chronic lower-back pain. Likewise, in April, Columbus-based Sollis Therapeutics raised a $50 million Series A that was led by Deerfield Management. The startup is using the funds to further develop non-opioid and non-steroid pain relief solutions.
While healthcare has been a major driver of big deals in the Midwest, VCs are also fueling the transformation of the insurance industry. Just last week, Ohio-based Root Insurance announced that it raised a $100 million Series D round led by Tiger Global Management, making the startup one of the Midwest's newest unicorns. This is Root's second raise this year (the previous was a $51 million round led by Redpoint), which it will use to expand its driving behavior-based insurance platform into new markets. Similarly, Minneapolis' Bind raised a $70 million Series A from Lemhi Ventures to support further development of its on-demand health insurance platform.
The last major Midwest industry attracting big VC commitments is logistics. Early this year, two Chicago-based logistics startups closed rounds from coastal and Midwest investors alike. In February, end-to-end predictive supply chain visibility startup FourKites raised a $35 million round led by August Capital (my firm Hyde Park Angels participated). Project44 followed suit two months later when it raised $35 million, a deal led by OpenView.
In addition to healthcare, insurance, and logistics deals, Chicago-based Perkspot received $50 million from Susquehanna Growth Equity to help grow its human resources technology marketplace. Given that the Midwest is home to a huge number of Fortune 500 companies, Perkspot is in a prime location to gain traction and talent to help convert the nation's largest employers into the startup's next customers.
Finally, in May, the Midwest saw a big investment in Protean Electric, which is co-headquartered in Metro Detroit and Shanghai. Weifu High-Technology Group led the $40 million round, which the mobility startup will use to increase its role in hybrid, electric, and autonomous vehicle advancements. Needless to say, it is not surprising to see a major investment in a startup that is immersed in the world's motor capital, with all of the domain talent and expertise that it affords.
While all of these deals show the Midwest's strength as experts in key industries, they also show the Midwest's strength in transforming those industries and growing the broader startup ecosystem. Given that these industries touch most people's lives, these big VC investments help put Midwest startups in a position to play a key role in improving the lives of consumers everywhere.
Originally featured in Forbes.