Breaking Down the Logistics Industry: Challenges, Trends, and Opportunities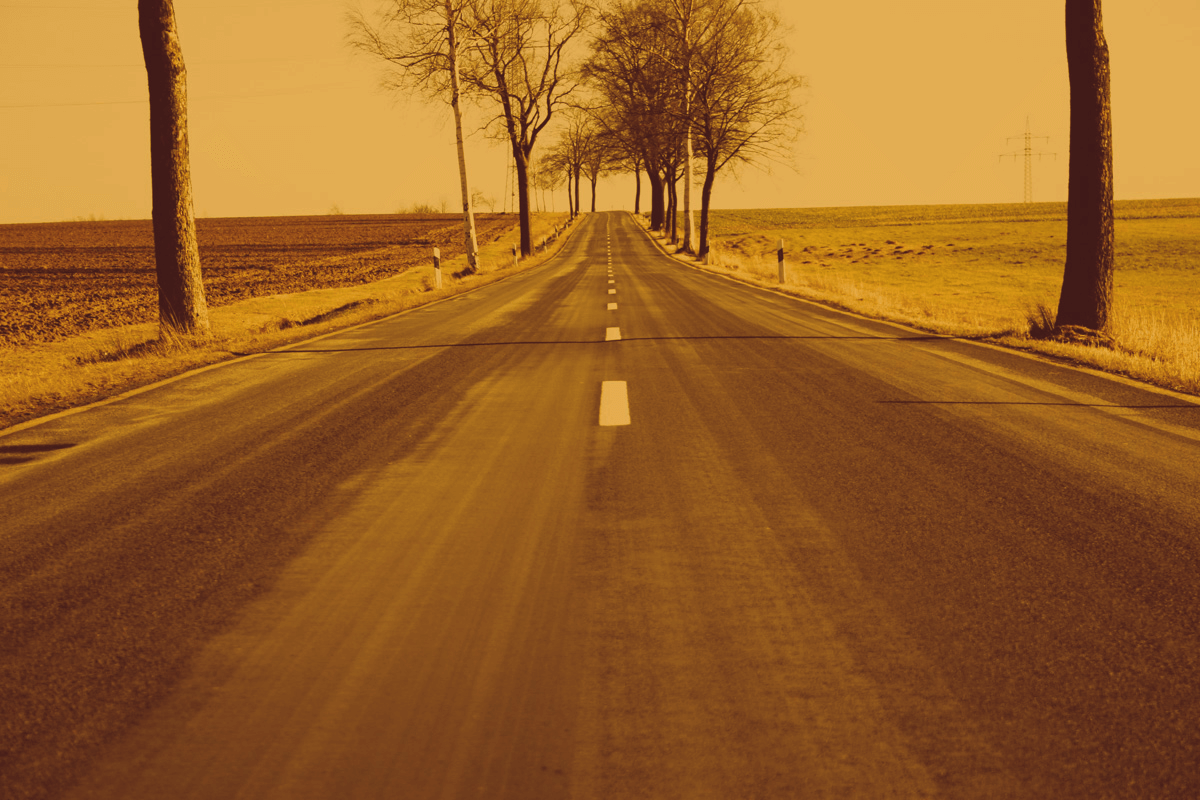 This post was contributed by HPA Member Eddie Leshin, who has spent over 25 years in the logistics industry, including serving as COO at Coyote Logistics. Eddie has served in a variety of leadership roles, including at C.H. Robinson and American Backhaulers. Here he explains the logistics technology ecosystem and highlights key emerging trends.
Logistics is a major buzzword in the current investment and business landscapes. But the logistics industry does not fall into one unified area. The logistics industry landscape is made up of many companies with many different services. This makes it extremely difficult for anyone to really understand how to compare companies, evaluate their performance, and even select providers. That's why I am breaking it down.
---
What Is Logistics?

Logistics includes services offerings in:
Warehousing
International / Freight Forwarding
Full Truckload (TL)
Less than Truckload (LTL)
Small Parcel / Package
Intermodal, Air, and Ocean
Fulfilment, Packaging, and Pick & Pack
Additionally, there are technology, software and outsourcing solutions that people buy to manage their logistics.
There are so many subcategories and specializations in these categories that it's amazing one word defines such a large and important part of our economy. For example, just within Full Truckload there is flatbed, refrigerated / frozen, and dry van, as well as many different sizes of trucks and different sizes of freight. The combination of variables makes it challenging to define who does what, the quality of their services, and how profitable any one service is.
So the problem we face today is how do investors evaluate these varied value propositions and compare them to one another?
1) Understand Performance Metrics
Throughout my work and investing career, I have had many conversations about logistics companies.  Many people want to discuss EBITDA, revenue, and margins. Some want to focus on productivity measurements like, loads or revenue per person.  They ask, "should we focus on net margin or gross margin?"
There is no simple answer to this for any logistics business.  The important thing is to look under the hood and evaluate individual company performance metrics, KIA's, productivity, and where they generate their revenues and profits.
2) Know When and How Services Are Provided
Unlike Supply Chain solutions – which take place all the way up and downstream in an organization and can be involved in purchasing, sourcing, production, and planning – most logistics services take place after the order has been received by an organization from their customers. From there, the order is sent to a warehouse for fulfillment. In the companies I have been involved with, we rarely started before a warehouse received the order and began planning and processing the picking and staging of a future shipment. We mostly participated in sourcing capacity solutions to help customers move product from their business to another location, a customer or a business. We did this without owning or operating the assets, so we "brokered" the movement of the goods.
You can think of brokers as the conduit between two parties that need to get something from one place to another, and can't simply call UPS, FedEx, or drop it off at the Post Office. This principle applies outside of traditional logistics companies. For example, Uber arranges the transportation of passengers by connecting them to owner-operators (drivers of cars), and Grubhub arranges food delivery from restaurants to hungry people wherever they might be.  Even companies like Blue Apron are mainly logistics companies because their core business is connecting farmers and producers to consumers.
All these services have different value propositions and ways they help their customers solve problems or improve their experience through logistics.
3) Differentiate Fee Structures
In the models I've been describing, the intermediary or broker takes a percentage or a fee for arranging the service. However, that doesn't mean all of these logistics companies can be compared on an apples to apples basis.
In freight brokerage, you charge the customer a rate, pay the carrier for transporting it and keep the difference. Approximately 80-90% of the gross revenue is passed through to the carrier, which leaves margins of 10-20%.
However, since brokers are non-asset based, their operating expenses are relatively low as a percentage of revenue and have little CAPEX as compared to actual asset-based providers or companies with warehouses or equipment.  So if you compare a company in logistics that does pure brokerage with one that does warehousing and storage, has inventory to support their customers, or owns containers, intermodal boxes, or other assets, the top-line, margins, and profitability will be very different. They will command different valuations and multiples, and it will be difficult to compare, just based on fee structures alone.
You might also want to consider their personnel percentage and how variable it is, as well as their operating expenses and if they can decrease them as a percentage of net margin or revenue if they scale. Other questions to ask are:
How diversified is their customer base?
Do they have more contractual freight or transactional freight?
Do they have customers across many verticals, and a good mix of small, medium, and large ones?
How many different modes or services do they offer, and do they cross-sell them to the customers?
How well do they manage back office process, and the expenses related to it?
These are just some of the areas that can help you differentiate these companies and determine how well they are run and how successful they might be today or can be in the future.
What Are the Big Trends in Logistics?

One area that is getting a lot of attention today is final mile or last mile delivery. We often hear the term immediate gratification used for millennials today, but the truth is our entire economy is moving in the direction of "Need-It-Now." I remember when JIT (Just in Time) was the buzz word in logistics and supply chain. There were many ways companies tried to increase velocity and decrease their overall inventory. Today, JIT has moved beyond sourcing, manufacturing and inventory control, and extends all the way through the supply chain from raw materials all the way to the end user. This is where last mile logistics comes in. How can we get it to you even faster – in two days, next day, or as fast as you could drive to the store and pick it up yourself? Can we do it cost effectively?
Another trend in logistics relates to Amazon's logistics practices. They have started to invest in aircraft leases, final mile delivery hubs, and mega distribution centers to get shipments closer to the customer and deliver it even faster.
Finally, we are hearing more about leveraging technology disruption to drive more efficiency into the logistics space using freight marketplaces.  While there are many efficiencies that can be gained through technology in logistics, this idea isn't new. The variables and fragmentation without true regulated exchanges across the industry make this concept much more difficult for new entrants into the space versus existing larger players.  The large logistics companies already manage large volumes where they can add technology to decrease labor and improve efficiency. The startups have to find the volume, create the value, and scale the markets to be able to offer valuable solutions customers and carriers are looking for.
Who Is Delivering Across These Offerings? A Closer Look at ShipBob.

ShipBob is one of the companies offering solutions across technology, warehousing, fulfillment, packaging, shipping and final mile. When I was first introduced to the opportunity to invest in Shipbob through my affiliation with Hyde Park Angels, I was immediately excited about the company. They were addressing a part of the logistics market that was difficult to solve, in need of help, and becoming a bigger and bigger part of our economy.

By identifying and addressing the main markets that most e-commerce businesses sell into, building technology that seamlessly connects with their customers and the buyer, and contracting with carriers, they have built a company that can help any business of any size scale without worrying about logistics. Unlike many logistics services, ShipBob adds value from the top to the bottom of the supply chain. They don't broker the transactions, they don't only deliver the last mile, and they provide way more than storage and warehousing solutions.
The best way to evaluate companies like this is to measure where they can gain economies of scale, decrease labor costs, grow their top-line revenues, and continue to expand their carriers and service offerings at lower prices. This business is not one that brokers freight, or makes a margin based on how much they charge versus how much they pay. They also aren't just connecting parties through technology and making a fee or selling technology. They are adding value throughout the entire process.
Their product is integrated with their customers, and they continue to expand into more markets, growing their customer base monthly.  While many logistics companies are measured by the net margin they make brokering, this company can generate great profits through many channels of their business, and have opportunities to drive performance as they scale.  Their volume increases allow them to continue to negotiate better pricing and solutions for shipping, pick-up and delivery, packaging, and storage. They receive new ROI on their technology with each customer they bring on, and their integration with these companies makes it hard for any competitor to offer an alternative solution.  Finally, they are helping drive huge efficiencies into the small parcel companies systems by minimizing the number of pick-up and delivery locations they have to serve and helping them to maximize capacity and time.
In the new world of logistics, the companies that work within this space will ultimately receive valuations based on how well they deliver technology innovations, real-time solutions, integrate with their customers, and drive efficiency gains into the supply chain as they scale.  ShipBob is going above and beyond in all of these areas and stands to be a big winner in logistics.