Simple Mills CEO Focused on Cleaning Up Inner Grocery Aisles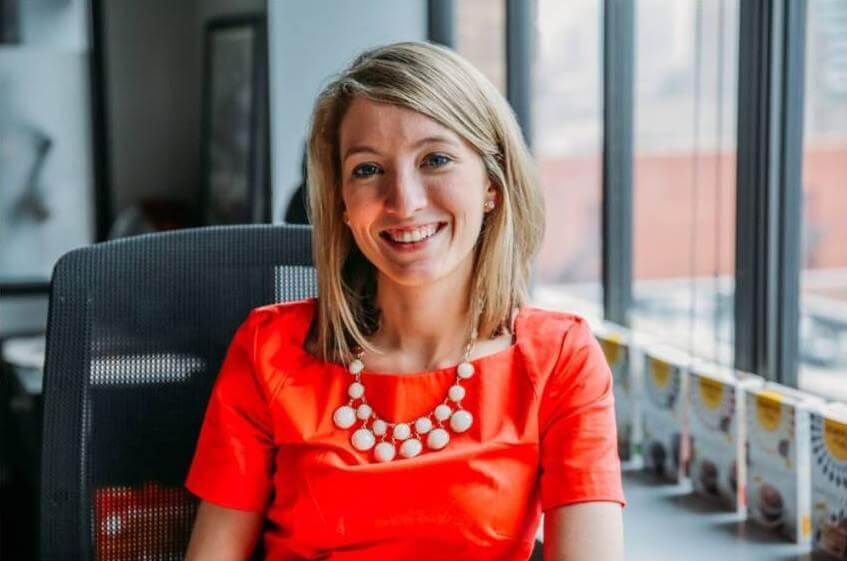 For years, Katlin Smith experienced inexplicable joint pain. "I was told it was just growing pains," she said.
Five years ago the North Carolina native began removing processed foods and sugars from her diet. During that process, Smith started doing something else she'd never done before: scrutinizing ingredient labels.
She says she was "shocked" by what she found, so she began cooking for herself and experimenting with different ingredients to create healthier versions of processed foods.
A few months after changing her diet, she says her joint pain and seasonal allergies went away. "I could see the impact of what I ate so clearly," she said.
She also noticed how lots of other people were similarly cleaning up their diets. "It wasn't just a fad. It wasn't something that was going to pass," she said.
In 2012, she launched her own food company.
"I started Simple Mills with that mission of cleaning up the inner grocery aisles and taking processed foods and making them unprocessed and out of simple, whole food ingredients that you can pronounce and don't have a ton of sugar," she said.
Smith launched the company as a side business before leaving her job at Deloitte to commit herself full-time to Simple Mills. In 2014, while pursuing a master's of business from the University of Chicago Booth School of Business, Smith tied for first place in the university's New Venture Challenge for student-created businesses and received $30,000 in prize money.
She has also invested $70,000 of her own money into the business, and has received financial support from her parents and seed money from the private-investment group Hyde Park Angels.
Today, her River North-based company offers 24 different products, including baking mixes, crackers, cookies, and even frosting. All products are gluten free, grain free and soy free.
"When creating my first recipes and even the recipes that I make today, I've made them in my kitchen" Smith said. "I work through tons and tons of recipes and tweak them little by little till I get the right recipe."
Smith estimates that each recipe goes through hundreds of iterations until she gets it right.
Her earliest attempts were a series of baking mixes – even though she wasn't much of a baker. "It was really out of necessity that I [learned to bake] when I started this business," Smith said.
"I realized there was this huge opportunity out there and just figured I'd figure it out, and that's what's at the core of entrepreneurship and that's what I love about entrepreneurship. When things come up in business and you don't know how to do them, you think 'I don't know, but I'll figure it out.'"
Earlier this year, Smith was named to Forbes' 30 Under 30 list for her success with Simple Mills.
"I don't think it's a reflection of what I've done in so much as it's a reflection of what our team has done," Smith said of the honor. "We have 20 people who work for the company, and they're amazing. … When our company is able to accomplish things, today it's more in their hands more so than mine. It's really neat to look at what our team did."
Simple Mills products are available online and in 8,000 stores nationwide, including Target, Whole Foods, Mariano's, Plum Market and Albertson's.
"I think we have a lot more we can accomplish with our mission," Smith said. "There are additional product lines for us to launch and there's more distribution we can gain."
While Smith said she's flattered to be compared to the fictional character Betty Crocker – whose red spoon logo was for decades emblazoned on baking mixes and other food products – she said she wants to be known for more than baking.
"There's more opportunity in the center aisles of grocery stories," she said.
Read more at Chicago Tonight