Blueprint to Your Team's Onboarding Success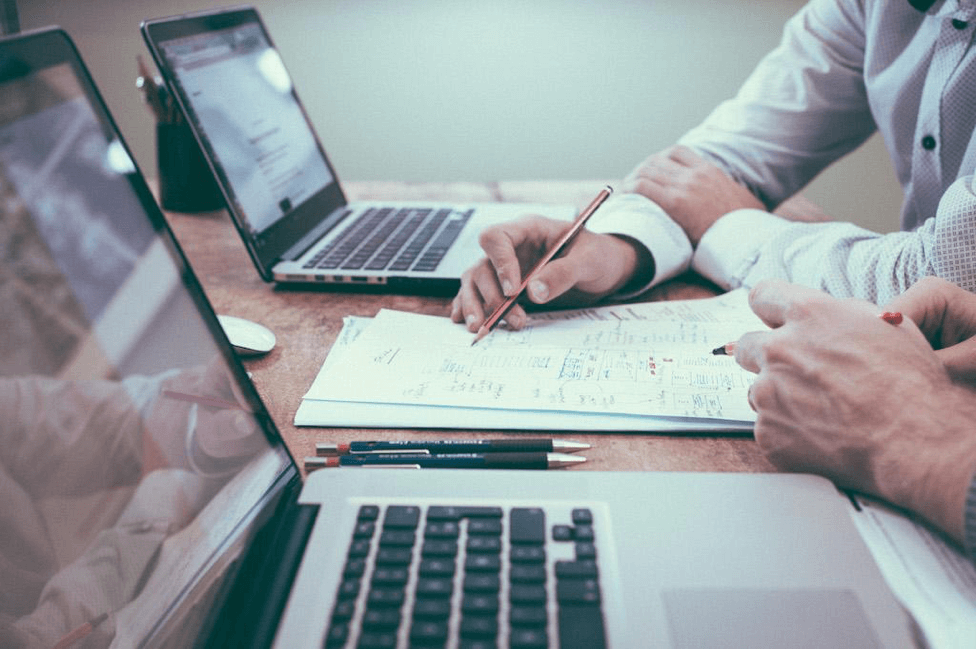 Filling an open position is no easy task. A lot of time will go against hiring the perfect employee. It can be easy to forget that there is still more work to be done after the person accepts a job offer. However, there is a reason this new team member decided your company was the one for them, and that is partially credited to the impactful candidate experience you've established.
While this new employee anxiously prepares for the first day, it is your job to prepare a meaningful onboarding process. This process may be complex to create and roll out, but it will serve as the foundation for both the success of the employees and the company.
So, to ensure every new employee starts off on the right foot, we've answered some of the most commonly asked onboarding questions for high-growth companies:
What to Expect When You're Expecting (New Hires)?
Once pen hits the paper and the new employee offer letter is signed, the new hire should instantly feel like they are a part of the company. There is plenty to do ahead of time to make new employees feel a part of the team from the start. This can include setting up their desks before they arrive or writing them 'welcome to the team' letters. These small gestures can make a huge difference to someone who is waiting to begin their next career move.
On the first day, it is important for them to feel welcomed by their team and by the organization as a whole. This is a good opportunity to make sure they feel comfortable on their new email account and with the systems they are expected to use to communicate with their teammates. A lot of it may seem like common sense, but new employees come from a range of different backgrounds and may not have experience with certain technologies that are second nature to those who have been with the company. While you may not think your company uses unfamiliar jargon, it is highly likely that all the phrases and terms your team uses are universally known and common to everyone. To make sure new employees feel in the loop with internal communication, create a one-sheeter of terms they should be expected to understand and use on a daily basis.
Finally, the few first days are for creating and building relationships. We suggest setting up one-on-one meetings with each team member that the new hire will be working with. These conversations should be designed to take the pressure off the new employee and give them the opportunity to have an informal conversation.
DOWNLOAD OUR QUICK CONVO GUIDE FOR ONE ON ONES HERE
How Long Does Onboarding Typically Last?
The first week seems to get all the attention. Week one is imperative to onboarding success, but so are the weeks that follow. The goal of onboarding is to properly set new employees up to achieve success and greatness within your company. By doing so, they will gain confidence quickly, leaving them excited to make an impact and start contributing to the company.
There are several ways to incorporate onboarding into the daily routine. Once your new employees start to feel comfortable with their positions and have gone through basic training on the different software and communication tools used across the team, it's time to get down to the nitty gritty of what their job responsibilities and expectations will actually entail. Make these trainings as informative as possible. Because regardless of how perfect of a match these new hires seemed during the interview process, they have never worked at your company or with your team prior to this. And every company has different ways of doing things. It is better to provide initial information overload than not enough detail in training due to your own assumptions. And while they may not retain every detail from every training and in-depth walk through, spelling out the details initially will make asking for clarification or any follow up questions less intimidating when the time comes.
Is 90 Days Really Necessary?
Onboarding processes and training schedules vary depending on the role of the new hire as well as the size of the company. However generally speaking, a 90-day onboarding plan is a nice ramp up period to effectively train employees. To jumpstart this process, plan a meeting to talk about what will be expected throughout the next 90 days. Setting up goals and expectations can be done in a few ways. To ensure your new employee feels like these goals will be maintained, introduce them to the system your company uses to track goals and to-dos.
So, if you have an internal tool or system to manage the onboarding process, input goals and track goals in there. Inputting and tracking goals in a system can help them learn the internal tools used on the go, as well as help create transparency in expectations from day one.
A key part to creating effective goals is ensuring they align with the company's mission and values. While these goals should be challenging, they should also be achievable and measurable. Checkpoints can be done at the following time periods:
Days 1-30: These first 30 days are crucial and should be viewed as an observation period. New hires should feel comfortable using the technology that your company uses daily. They should be getting to know the different clients and customers they will be working with as well as observing internal meetings.
Days 30-60: Typically, during this time period, it is good to have new hires take on more responsibility for the projects they were initially hired to own or mainly contribute to. By this point they should have enough background on their specific role and the company to perform efficiently and start slowly making progress on goals.
Days 60-90: New hires should be able to work completely independently and feel comfortable presenting ideas and projects to teammates and managers. They should start to feel in the flow of things and take assignments into their own hands and ask for more work if needed.
Week after week, new employees should begin to feel more comfortable in their role. But that doesn't necessarily mean the onboarding process should come to an end. The onboarding process should end once you believe your new hire can be a representative for your company, has truly gained every responsibility of their role and has aligned with the company's values.
Should Onboarding Plans Be Different for Different Positions?
While it may be easier to apply the same onboarding process to every new hire who walks through the door, it is not an effective way to cultivate success. Each type of role will require a somewhat tailored structure or plan.
For example, if you are hiring someone who is going to be an Executive Assistant, it is important for this individual to understand the specific needs of the person and position they are assisting. Whereas, if you are hiring a Sales Rep, this individual will not cater to the same needs as the Executive Assistant but more to forming and building relationships with prospective clients right from the start.
Each hire will require different styles of mentoring and structure, but it is important to remember that the first 30 days are designed to really understand the company. They should start being assigned projects in the first month, but it isn't until days 30-60 that individual tasks for the role should kick in. This is the time to really focus on the specifics of the department this new team member is working in. Finally, by days 60-90 the new employees should be in the swing of doing their role and meeting checkpoints for success.
How Should I Incorporate Employee Feedback into Our Onboarding Plan?
After spending time ensuring your onboarding program is up and running properly, you want to make sure it is effective. And that means collecting feedback.
Throughout the onboarding process, collecting feedback periodically will help capture live data. Given the fact that completing an onboarding process can take 90 days, you want to be sure the employee is able to remember and provide valuable feedback regarding each step of the process they went through.
To make sure you're getting the most detailed and accurate feedback, incorporate a weekly survey from day one to capture information while it's fresh in their minds. Providing a survey will allow for the employee responses to be anonymous and will leave little room for sugar-coating. Another benefit to capturing feedback is that you can incorporate it into your program as you receive it. You will be able to accurately tailor onboarding to continuously be as effective as possible for each new employee that walks through your doors.
How much of this feedback you apply to the program is strictly up to you because while it is good to be constantly evolving and keeping up with the modern business world, at the end of the day you know what it takes to be successful at your company and can make changes and take the appropriate measures to structure onboarding to enable the highest amount of success for everyone involved in the process.
In Conclusion
Onboarding can feel cumbersome at times. No matter how excellent your onboarding process, there will be days you feel it is bogging you down because you have to put in a lot of work without expecting much instant gratification. But remember, people are the most important asset to every business. And the future success of the company depends on every new face that joins your team.
PC: Unsplash