The Top Enterprise Software Companies in the Midwest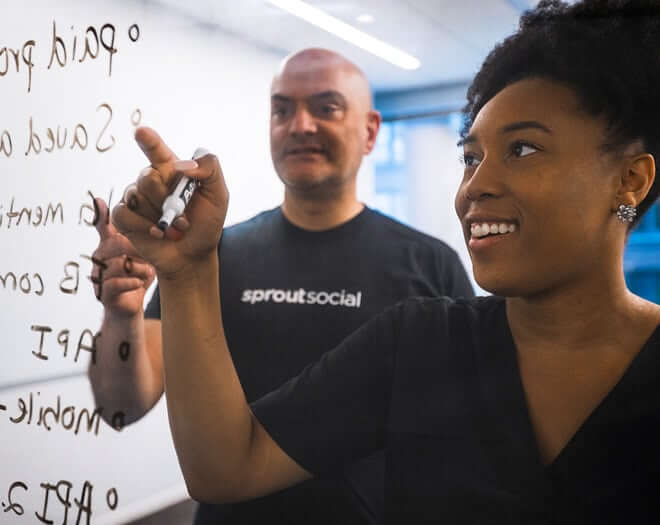 Last week, enterprise software marketplace G2 Crowd announced the winners of its Best Software Awards 2019. This is a list of the best software products and companies, according to G2 Crowd's algorithm that analyzes 500,000 verified customer reviews of nearly 60,000 products.
Among that list are 11 Midwest companies that are not only top in the region but leaders in the world. G2 Crowd's CMO Ryan Bonnici spoke of these companies' strength, saying "Since G2 Crowd is headquartered in the Midwest, we hear about these companies all the time and certainly think they're impressive. Nevertheless, it's amazing to see them win so many awards, which is clear evidence that their customers love them and recognize their value as well. We don't pick the winners. Real customers and users do, which is a real statement to the quality of their software."
Company
G2 Crowd's Best Software Award
Location
ActiveCampaign

Top 50 SMB Products
Top 100 Software Companies
Top 100 Software Products
Top 50 Products for Marketing

Chicago, IL
Applied Systems

Top 50 SMB Products
Top 100 Software Companies

University Park, IL
Basecamp

Top 100 Software Companies

Chicago, IL
BigTime

Top 50 SMB Products
Top 100 Software Companies

Chicago, IL
Centro

Top 100 Software Companies
Top 50 SMB Products

Chicago, IL
Cision

Top 50 SMB Products
Top 50 Products for Marketing
Top 100 Software Products
Top 50 Products for Marketing
Top 50 Products for Marketing

Chicago, IL
Cleo

Top 50 Mid-Market Products

Rockford, IL
Lessonly

Top 50 Fastest Growing Products
Top 50 Mid-Market Products

Indianapolis, IN
Paylocity

Top 50 Mid-Market
Top 50 Fastest Growing Products
Top 100 Software Companies

Arlington Heights, IL
Sprout Social

Top 50 Products for Marketing

Chicago, IL
Techsmith

Top 100 Software Products
Top 100 Software Companies

Okemos, MI
Marketing
More than one-third of the Midwest software companies that received Best Software Awards operate in the marketing space, and all of those companies call Chicago home.
Raking in four awards on G2 Crowd's list is Chicago-based ActiveCampaign. ActiveCampaign brings together three fundamental marketing tools: email newsletters, marketing automation, and a sales CRM. The result is human interaction maximized by automated marketing that drives personalized customer experiences at scale. Given their ability to help companies expand their customer communications leanly, it's no surprise that ActiveCampaign has earned the favor of small-to-medium businesses.
Also driving marketing innovation is Sprout Social, which streamlines social media management and provides deeper insights into customer interests. A late stage startup, Sprout Social closed a $40.5 million Series D round last month, which it will use to further deepen its platform abilities and expand into new markets. Customers already find great value in what Sprout Social offers, however; the company was listed among the Top 50 Products for Marketing.
The third Midwest marketing company that earned G2 Crowd awards is digital media platform Centro. Centro allows customers to manage their digital marketing planning, reporting, and financials in a single, comprehensive place. Founded in 2001, Centro grew up in the digital age and has been deeply embedded in the digital media and digital marketing evolution. This expertise earned the company two different Best Software Awards.
Finally, the Midwest company that took home the most G2 Crowd awards was Cision. An established pillar in public relations, Cision creates public relations distribution and monitoring software. Headquartered in Chicago, the company received five separate awards for how its products help businesses target and engage their audiences.
Employee Support
Another sector in which Midwest leaders emerge is employee support software.
Indianapolis startup Lessonly is a leader in the team development and training space. The company's learning management software helps companies to onboard new employees and get them up-to-speed quickly and efficiently. Lessonly has raised modest venture capital — and the company has put that capital to good use. The startup received a Top 50 Fastest Growing Products award, as well as a Top 50 SMB Products award.
Boasting a longer history supporting back office human resource operations is Chicago-area's Paylocity. Paylocity has transformed the HR software market by combining both technology and services into a one-stop solution for companies. The company, which went public in 2014, has been a consistent force in Chicago's tech ecosystem. It received three awards on G2 Crowd's list, including Top 100 Software companies.
Employee Productivity
While Midwest companies are driving innovation in employee support at the HR level, they also shine in driving employee productivity. Notably, some of these companies have been anchors in their spaces for a long time.
Newer to the group is Chicago's Basecamp. While the company was originally a web design consultancy, it has since transformed to produce tools that facilitate project management and team communication. Its flagship product, which eventually became the company's namesake, helps teams to work cohesively and transparently. Basecamp received a place on the Top 100 Software Companies list.
Okemos, Michigan's TechSmith was founded in the 1980s and develops video editing software Camtasia and screen capturing and screencasting software SnagIt, the latter of which got the company placed on G2 Crowd's Top 100 Software Products list. The company was also listed among the Top 100 Software Companies. These are both remarkable accomplishments, particularly in a small city that doesn't boast a huge tech talent pool.
An even older mainstay on the employee productivity list is the Chicago-area's Cleo. Founded in the 1970s, like TechSmith, Cleo has weathered the tech booms and busts — and remained strong. The company develops a cohesive integration platform that allows small- and medium-sized businesses to connect their data across various systems. Their ability to do this exceptionally well earned them an award in the Top 50 Mid-Market Products.
Agency Support
The final area in which Midwest software companies scored high based on consumer recognition is in agency support.
One of those companies is Chicago's BigTime, which produces time tracking and invoicing software to help agencies and professional service firms accurately track and bill for their time. The company was founded in 2002 and pivoted their entire customer base to a SaaS model to keep up with the transforming digital business landscape. The disruption to the customer base seems to be a challenge that the company successfully met, however. Their customer recognition earned them two G2 Crowd awards, including Top 50 SMB Products.
Last but certainly not least is a Chicago-based company that innovates in the insurance agency space. Applied Systems offers a variety of products to help connect companies that operate in insurance, a space in which Chicago has shown innovation. Applied System's tools empower insurance agencies to access better data, communicate with stakeholders, and create greater customer value. The company's product Epic earned a place on the Top 50 SMB Products list.
The strengths that these Midwest companies bring to their products are earning the respect and commitment of customers around the world. In turn, these companies further reinforce the Midwest as meaningful — and top performing — players in the tech ecosystem. The next step is to not let our feet off the gas pedals, so that we see even more Midwest companies on G2 Crowd's lists in 2020.
Originally featured in Forbes.