Dreaming Big with One of Chicago's Most Successful CEOs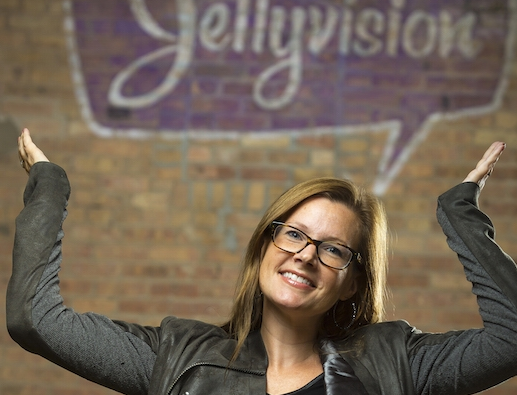 Getting to Know Amanda
If you haven't met Amanda Lannert, you should. She is the CEO of Jellyvision — which makes ALEX and is one of Chicago's most successful tech companies. Beyond her own entrepreneurial success, however, Amanda invests in the success of emerging entrepreneurs as well. She invests in startups through HPA, where she serves as the co-chair of membership. She also serves on multiple boards; is a Council Member for the Zell Fellows Program at Kellogg; and is a "Super Mentor" for Chicago incubators Impact Engine and TechStars, where she was named Mentor of the Year. On top of all of those attributes, Amanda is quick to laugh and enjoys a good cupcake.
To kick off our Entrepreneur Insights series, we went straight to Amanda. Here she shares some of her best advice for entrepreneurs, what drives her, and the trends she sees in market.
What's your advice for someone who's looking to raise money from investors or in the early stages of starting a company?
Know your customers better than they know themselves, and have a plan for making repeatable revenue.
Click To Tweet
What's an interesting trend you see in tech/entrepreneurship/VC right now?
The automation of boring but big ($$) two side marketplaces. And an appetite for solvency/cash flow positive businesses, even at earlier stages.
What's the most valuable lesson you've learned as an entrepreneur?
It's important to have audacious dreams.
What inspires you to do what you do?
People. Always the people. And the potential for meaningful, lasting impact.
Where do you go to learn?
To Amazon, where I buy and read more than 50 books a year
To Harvard Business School, where I spend a week a year with other CEOs through a YPO program
To multiple blogs and newsletters
To coffees and dinners with my peers and friends in Chicago tech who teach me things all the time
Last but not least, how do you recharge after a long day?
Drinking and binge watching Netflix, going for a run, and hanging with my husband and many daughters.
Keep up with Amanda's insights on Twitter.