Why Michigan is the Midwest's Most Improved Startup Community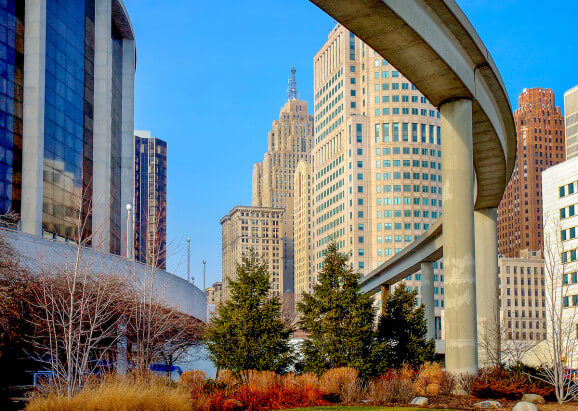 PitchBook's recent report on the 3 critical factors for a strong venture ecosystem — density, resources, and talent — led me on a quest to find where, beyond the typical major cities discussed in the venture world, we see these factors crystallizing in emerging ecosystems. I didn't have to go far; my research led me across Lake Michigan to the Wolverine State. With top-tier universities, a long-standing culture of grit, and an economic downturn that nearly devastated its primary trade, Michigan is now experiencing an industrial transformation.
According to my analysis of PitchBook's data for Michigan over the last 10 years, the state has received 250 percent more startup investment in the past 5 years — $1.4 billion — than it received in the 5 years prior ($577 million). In addition to attracting capital from major investors like Sequoia, Accel, and Naspers (among others), a number of Michigan-based funds have emerged to help the motor capital of the world become an emerging startup ecosystem. Firms like Wakestream Ventures, Invest Michigan, Invest Detroit, Detroit Venture Partners, Plymouth Growth Partners, Beringea, Renaissance Venture Capital Fund, Huron River Ventures, and more have invested hundred of millions of dollars in startups.
One example of how Michigan's startups continue to build on one another comes from the 2010 acquisition of Arbor Networks by PE firm Danaher. A student and a professor from Ann Arbor's University of Michigan founded Arbor Networks in 2000.
Early team members of Arbor Networks have since gone on to launch new security startups in the region, one of which is Deepfield Networks, which Nokia acquired in 2017. Another is Duo Security, which reached unicorn status in the same year. Moreover, early Duo Security employees Brian Kelly and David Adrian, among others, have teamed up again to build a new university research spin-off, startup Censys.
With such a strong information security talent pool thanks to both Arbor Networks and the University of Michigan, Barracuda Networks opened an Ann Arbor office in 2007 — a decision that would help nurture the region's ecosystem for years to come. A year after Barracuda opened its Ann Arbor office, the company acquired Pennsylvania-based BitLeap. The founders of BitLeap moved to Ann Arbor and within a year founded their next startup, Nutshell, a customer relationship management app. Two of Nutshell's founders subsequently went on to found a third startup, Trove AI. And the CEOs of Nutshell and Trove are now launching Cahoots, a tech incubator designed to further nurture Ann Arbor's ecosystem.
It is the combination of these startup successes, which continue to breed more success, that has created the density necessary for a successful and more diverse Ann Arbor startup ecosystem. What started as an information security-based ecosystem has since evolved to include many types of innovation. Expedia acquired Ann Arbor-based mobile travel startup Mobiata in 2010 and continues to grow its Ann Arbor office today. Agriculture technology startup FarmLogs, which closed a $22 million series C in 2017 (my firm Hyde Park Angels participated), moved to Ann Arbor in 2013 to be close to both customers and talent. The city is also home to SkySpecs, a startup that closed an $8 million series B in January to help build its drone deployment application for inspecting wind turbines. Including industries like health care tech, augmented reality, and AI, the city's startup growth velocity has rapidly increased.
Perhaps most notable, however, is the ecosystem's full-circle return to the auto industry. Earlier this year, May Mobility raised $11.5 million to deploy its self-driving shuttle fleets, which deployed in Detroit last month — which brings me to the next stop on my Michigan highlight.
While Ann Arbor's startup ecosystem arguably has the most longevity, Michigan's entrepreneurial transformation does not end there. In 2010, Quicken Loans announced that it would move its 1,700-person office to downtown Detroit. Since then, Quicken Loans founder Dan Gilbert has gone on to invest in more than 100 startups through Rock Ventures — like Benzinga, Detroit Labs, Level Eleven, and Rocket Fiber — further fueling the ecosystem. According to a report by the Michigan Venture Capital Association, the number of Detroit-based startups has grown by 50 percent between 2014 and 2017. This has not only captured the attention of investors; it is driving the two cities to connect and share resources.
The entrepreneurs within both Ann Arbor and Detroit are creating resources to further foster the community's resource growth. Incubators like Ann Arbor SPARK, University of Michigan's Desai Accelerator, and Cahoots, as well as Detroit's Bamboo, TechTown, Grand Circus, and Build Institute (among others) are all creating spaces for new entrepreneurs to begin planting their roots within their respective cities. Moreover, events like Ann Arbor-based tech conference Intermitten, A2 Tech Trek, Detroit Startup Week, a2geeks Avalanche, and Techweek Detroit have all emerged to support growing entrepreneurship.
Perhaps the most compelling sign of the Michigan ecosystem's growing strength, however, is that the Ann Arbor and Detroit communities are beginning to connect. In April, Duo Security — which has offices in San Mateo, London, and Austin — announced that it was opening a Detroit office. Last year, Intermitten — an Ann Arbor-based conference designed to highlight and nurture Midwest entrepreneurship — announced it would host its July 2018 event in Detroit to foster greater resource connection between the cities and throughout the region.
For two cities that are closer than San Francisco and San Jose, there is a great deal to be said for the opportunity that exists when the density, resources, and talent in distinct cities builds to encompass an entire region. Ann Arbor and Detroit have respectively made enormous strides since 2010 and collectively in the last year. With startup cities like Grand Rapids and Lansing extending from this epicenter, it will be interesting to examine the state of Michigan's entrepreneurial ecosystem in another 5 to 10 years.
Originally featured in VentureBeat.