Elate raises $4.9M in Series A funding to strengthen its rapidly growing strategic planning platform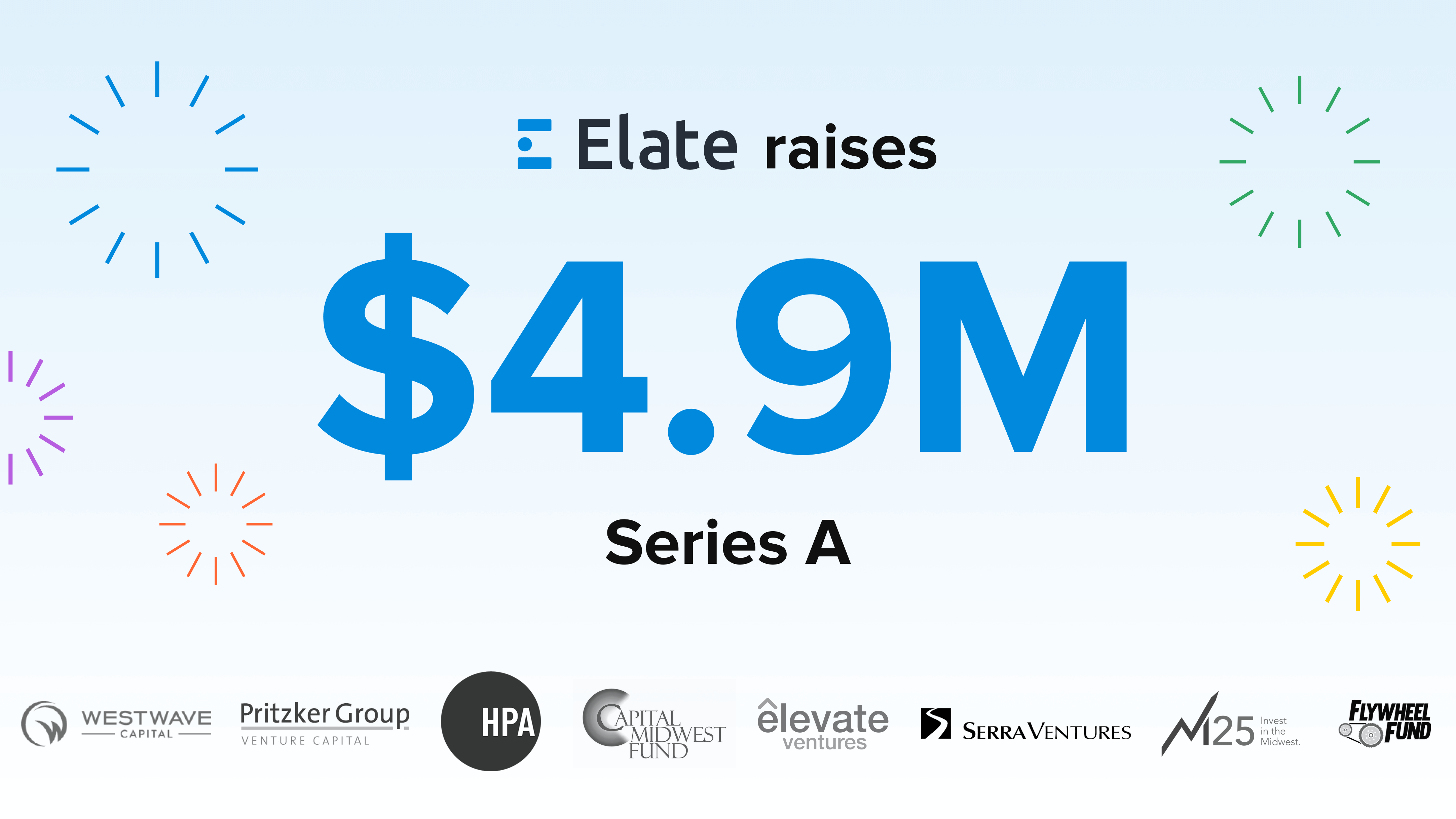 We're excited to announce that Elate, a cloud-based strategic planning software, raised $4.9M in funding. HPA participated in the Series A round, which was led by WestWave Capital. Additional new investors included The Pritzker Group and Capital Midwest Fund, with support from previous investors Elevate Ventures, Serra Ventures, M25, and the Flywheel Fund.
Elate's all-in-one platform helps businesses define strategies and track execution across disparate teams. Elate's platform guides leaders through a strategic planning process, providing recommendations and best practices to execute at the highest level and removing internal siloes to maximize transparency organization-wide. As a result, Elate customers are able to build, deliver, and report on their strategy more quickly and efficiently.
"Elate is redefining the way companies go about strategic planning by simplifying the experience for employees and surfacing insights for strategy and operations leaders that show results in a measurable way," said Brooks Busch, CEO at Elate. "With this investment and the team we have in place, I am more confident than ever Elate has the ability to become the most dynamic and comprehensive platform to drive the future of strategic planning forward."
Elate enables companies to connect long-term vision with tactical execution in a simple, intuitive way. The funding will be used to invest in product development and support current and future customers through an expanded go-to-market strategy.
"The positive impact of introducing a solution like Elate to help amplify our strategic planning process has been felt throughout the company," said Jeanene Bettner, Managing Director and Chief Operations Officer – Distribution at Thornburg Investment Management. "Elate has helped Thornburg move towards a proactive approach to how we ensure alignment across teams and justify the time and resources we commit to delivering on strategic initiatives."
HPA Deal Lead Greg Buchholz is the co-founder of SpringCM and VelocityEHS. He is a serial entrepreneur and brings strong expertise in founding and scaling B2B SaaS businesses. Greg serves on Elate's Board and we appreciate his continued support to the company.
Congrats to Co-founders Brooks Busch (CEO) and Abby Parker (COO) for this milestone! We look forward to supporting Elate's growth and journey ahead.
Read more about the round in the press release or in Indianapolis Business Journal.