How to Make the Most of Your Strategic Partners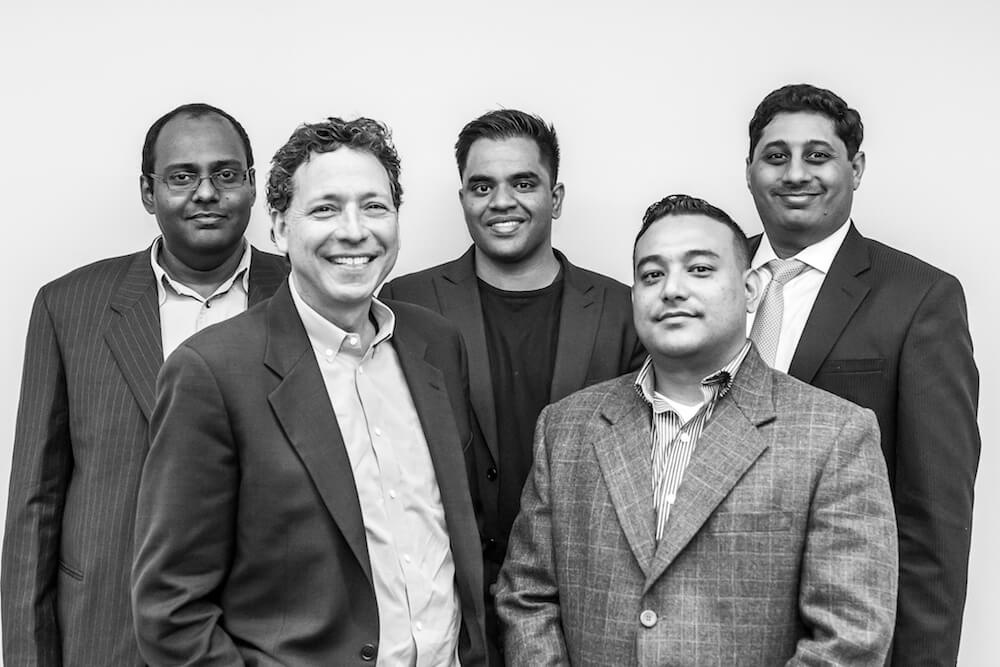 As part of HPA's efforts to build opportunities for growth and success across our portfolio and our partners, we connect them to one another to drive results. We connected our portfolio company Xaptum with one of our partners, Westcon-Comstor, to do just that. Almost a year later, we spoke with Steve Garrou, EVP of Corporate Strategy and Solutions Development at Westcon-Comstor and Brian Gratch, CMO at Xaptum, to learn more about their relationship and best practices for collaboration between corporations and startups.
If you are interested in the topics discussed in this article and IoT, make sure to register for Xaptum's Genesis Conference, happening on 11/10!
Steve, can you share a little about what Westcon-Comstor does?
Westcon-Comstor is a value-added technology distributor of category-leading solutions in Security, Collaboration, Networking and Data center. We are transforming the technology supply chain through our global capabilities in Cloud, Global Deployment and Services. We're a $6.5B in gross revenues company with a presence on six continents and 4,000 associates.

Brian, flipping it over to you, what does Xaptum do?
Xaptum has created an Internet for Things by offering a communications infrastructure for Internet of Things (IoT).  Xaptum is an edge computing infrastructure – cyber-secure, reliable, massively scalable, real-time, global – to peer machines, sensors, actuators and IoT devices with backend Cloud Platforms and IP Networks.
That seems like a huge undertaking, the kind that would make strategic partnerships really important for your business. Who do you partner with?
Xaptum's go-to-market strategy is via channel partners, not directly to end customers. We look to be a core technology company focused on bringing more IP and features for an all IoT IP infrastructure. We partner with global companies that have resources, technical knowhow, and deep relationships with end customers and users.
Steve, in your current role at Westcon-Comstor, how do you interact with startups? Do you often advise them or form partnerships with them?
As EVP of Corporate Strategy and Solutions Development at Westcon-Comstor, I lead the company's corporate strategy and investment initiatives, as well as cloud, data center and emerging technologies businesses and worldwide marketing. In this role, I engage with companies of all sizes. I also sit on a number of non-profit boards and work with companies in the Hyde Park Angels network.  Forging new partnerships and working collaboratively with organizations is a personal passion of mine.

Forging new partnerships and working collaboratively with organizations is a personal passion.
Click To Tweet
Brian, Westcon-Comstor and Xaptum seem to have a close-knit relationship. How did that business relationship develop?
We first met Steve when Xaptum was assembling potential investors and drafting our term sheet for our "seed round" of financing. Steve quickly surfaced as someone who understood the business value Xaptum brings to the market, its potential and strategies for how we could go to market.
What has been the most beneficial part of working together? What have you learned from one another?
Steve: It is exciting to see Xaptum mature and grow. Working with scarce resources and balancing multiple priorities must become second nature to startups. It's important to leverage the agility that comes with a smaller company and use this flexibility to adapt to rapidly changing market conditions. Working with Xaptum has given me and my team an appreciation for how to prioritize scarce resources and embrace the need to constantly evolve.
Brian: Steve has a wealth of industry experience and articulates otherwise complex go-to-market approaches clearly and in a way we can translate these concepts for our business. He has worked at all levels of network infrastructure and gives relevant insight to how customers think – something very valuable to Xaptum. He's been a supporter of Xaptum from the start and has a genuine interest in our success. He's also made himself available on a regular basis and has allowed us to leverage the expertise of his team as well.
What is your biggest piece of advice for corporations and startups who are either already working together or aspire to work together?
Steve: Set clear expectations and goals for working with one another. It's not always easy to align objectives. It takes open, honest, and frequent communication to build a strong and mutually beneficial relationship.
It's a genuine commitment of time, interest, and goodwill to make the relationship work.
Click To Tweet
Brian: It's not about companies and startups, but about people working together. Yes, one side is part of a large organization and the other is part of a small organization, but that is mere happenstance. It is a genuine commitment of time, interest, and goodwill to make the relationship and collaboration work. Steve and I have had countless meetings to get to this point. Flexibility in communicating and being sensitive to each other's time are key success factors to a successful partnership.