Pimly Raises $5M to scale its product information management platform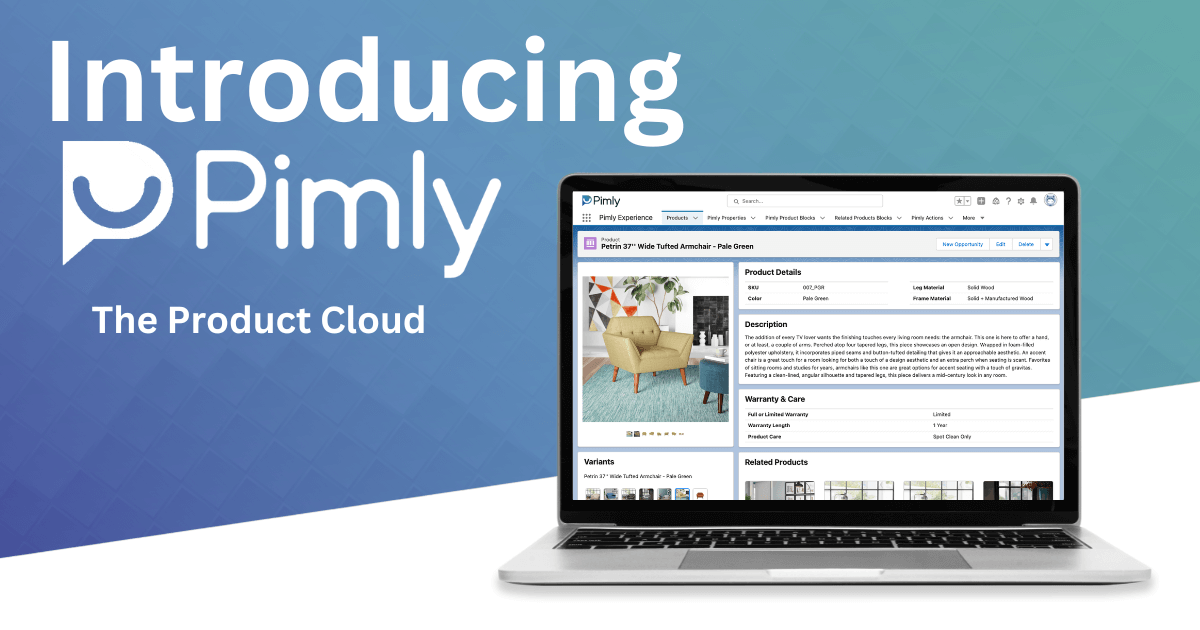 We're excited to announce that Pimly, a product relationship management tool designed to close the gap in modern e-commerce, has raised $5M in funding. HPA participated in the round, which was led by High Alpha. 
Pimly is the industry's first fully Salesforce-native solution making Salesforce the source of truth for critical product information allowing employees, prospects, partners and customers to become experts on product information. 
Co-founders Mike Dannenfeldt and Mike Milburn both bring experience with customer success and innovation on the Salesforce platform. Mike Dannenfeldt was previously the Founder and Managing Partner for Aleysian and the Founder and CEO of Zecutiv. He brings 20+ years of architecturally significant product experience. "Most Product Information Management (PIM) tools currently on the market are tools that silo information and only a small number of company employees have access," notes co-Founder Mike Dannenfeldt. "By bringing product information into Salesforce, Pimly removes product information from the silo, enabling everyone to get the most out of product information."
Additionally, Mike Milburn ran go-to-market (GTM) for Salsify and also served as Chief Customer Officer at Salesforce, where he focused on helping complex customers achieve unprecedented success and architectural elegance. He spent 15 years at Salesforce leading the Service Cloud and launching Field Service Lightning (FSL).
The round will enable Pimly to drive further growth in the Go-to-Market and Product Teams. Pimly will also advance its technology in the Sales, Service, Commerce and Industry Salesforce Clouds to deliver customer success.
"Pimly has an exceptional team that is disrupting a fast growing and dynamic market," said Erik Severinghaus, the HPA deal lead. " I couldn't be more excited to be partnering with them to transform how customers interact with products digitally."
HPA Deal Lead Erik Severinghaus brings strong experience in tech and GTM strategy, and recently joined the Bloomfilter team as a Co-founder and Co-CEO. Additionally, Erik collaborated with Pimly Co-Founder, Mike Milburn, in the Salesforce ecosystem at SpringCM & DocuSign.
Congrats to Co-Founders Mike M. and Mike D. for this milestone! We look forward to the company's progress in the years to come.
Read more about the round in the press release.