Cohesion Raises $15M Series A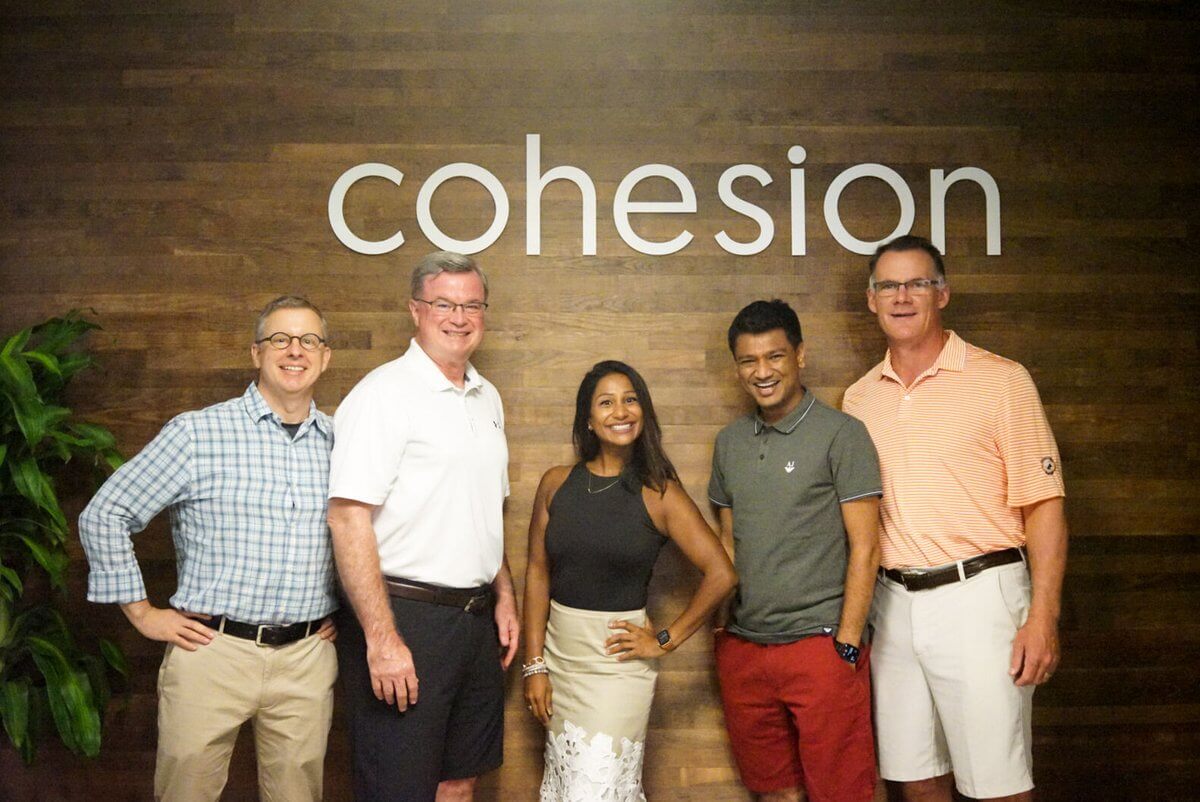 Cohesion, a leader in smart building and digital twin SaaS technology, announced raising $15M in a Series A round co-led by HPA and Morgan Stanley Next Level Fund.
By creating one of the world's largest repositories of commercial real estate data, Cohesion will lead the industry's transformation to autonomous buildings. The company will use the new funding to focus on strategic channel growth and for product and market expansion including its digital twin technology for optimizing building environment and health.
"Bringing the power and promise of autonomous technology to commercial real estate is more critical today than ever before," said Thru Shivakumar, Co-Founder and CEO at Cohesion. "As a leader in this emerging space, we have the technological capability to connect disparate systems and use big data to make buildings more transparent, healthier, engaging and sustainable. Investing in technology that ensures commercial real estate is a positive contributor to our world is central to our company ethos."
With rising costs and uncertain demand caused by shift to hybrid workforces, the Cohesion platform has seen strong growth since the Seed round that we led last summer. Cohesion addresses key trends for commercial real estate owners including an accelerated focus on building health and greater emphasis to reduce the carbon footprint of commercial buildings.
"We believe there is a need for the solutions Cohesion is creating," said Steve Koch, HPA member and Cohesion Board Member. "By connecting the things that matter – whether it is improving health through effective air quality management, supporting ESG and sustainability programs, or delivering insights – Cohesion is poised for success through its next generation technology."
HPA Deal Lead Steve Koch serves on the Cohesion Board of Directors. With a career in finance, government and mobility, Steve brings a unique perspective on how to successfully grow companies. He spent 27 years at Credit Suisse, ultimately serving as the head of M&A. He then served as the deputy mayor under Rahm Emmanual, where his responsibilities included economic development and urban planning. Most recently, he served as the Executive Chairman and CEO of Motivate, which sold to Lyft.
Cohesion added several names to an already noteworthy list of investors including Singapore-based Frasers Property Group, ESD Global, Three Bridges Private Capital, Wintrust Ventures, Ken Griffin of Citadel, Michael Sacks of GCM Grosvenor, and Raj Gupta of ESD Global.
Congrats to CEO & Co-Founder Thru Shivakumar and the entire team at Cohesion for this exciting milestone! We look forward to the continued growth ahead.
Read more about the round in the press release or in Crain's Chicago Business, Chicago Inno, Built In Chicago, or Black Enterprise.