Stagetime Raises $1.5M Series Seed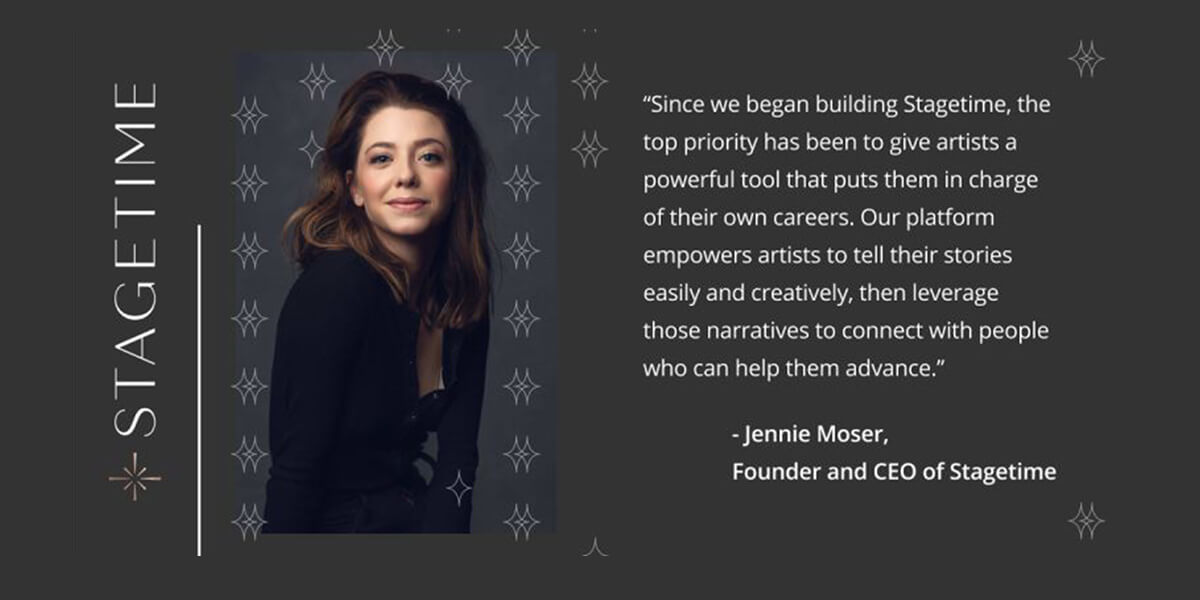 Stagetime announced raising a $1.5M Series Seed round, which was led by HPA. M25 and IU Angel Network also participated in the round. Stagetime is a networking platform for the performing arts industry. Stagetime empowers creatives to create a comprehensive professional story about their past performances and skill sets.
Stagetime is an online network where artists, agents, and artistic administrators can grow as professionals and maintain relationships by engaging with industry connections, showcasing their media, and interacting with colleagues and collaborators. With this round of funding, the company will launch the platform and build an engaged user base.
"Just like any other professionals, artists rely on tools to successfully build their careers, but most solutions today are not built to both accommodate artists' needs and provide a great user experience," said Jennie Moser, founder and CEO of Stagetime. "Since we began building Stagetime, the top priority has been to give artists a powerful resource that puts them in charge of their own careers. Our platform empowers artists to tell their stories easily and creatively, then leverage those narratives to connect with people who can help them advance their careers. This, in turn, will help the performing arts industry grow and flourish."
HPA Deal Lead Scott Eisen will be joining the Stagetime Board of Directors on behalf of HPA and is already supporting various strategic initiatives. Scott understands how to unlock potential for creatives and influencers. Scott brings valuable experience as the former board member for Reverb, an online marketplace for music gear which was acquired by Etsy for $275M. Scott was also previously the owner and president of one of the nation's premier designers and producers of graphic packaging and point of purchase displays.
"I continue to be impressed by Jennie and her vision for a networking platform for the performing arts industry," said Scott Eisen, principal at Paceline Capital and the deal lead for HPA. "As an artist herself, Jennie understands the unique needs of the industry. And as a strong entrepreneur, she saw that those needs were not being met and created Stagetime to lead this space. Given the traction she has already built in terms of user growth and capital, I feel confident that Stagetime is on track for great success."
Congrats to CEO & Founder Jennie and the entire Stagetime team! We look forward to the growth ahead. Read more about the round in the press release, Business Insider, Digital Music News, Opera News, and in Inside Indiana Business.